To help our clients and their employees make the most of their employee discount program, we're creating a series of short tutorials about the Access Perks program. Click here to read more Access Perks Product Updates and Tutorials.
Do you have a favorite retailer that's not currently offering a discount with Access Perks? Not to worry! We like to hear about the brands you'd love to see in our program, and we'll work hard to get them there.
If you're dying to let us know of a specific merchant you'd like added to the program, simply follow the steps below.
"Recommend a Retailer"
Once you've logged into your company's Employee Perks savings site, you'll see a tab that says "Recommend a Retailer" at the bottom left side of the page.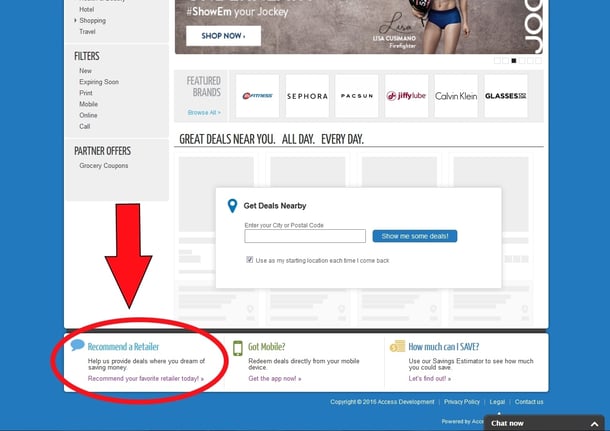 After clicking "Recommend a Retailer," you'll be prompted to fill out an information box that will start the process of getting your recommended business in our savings program.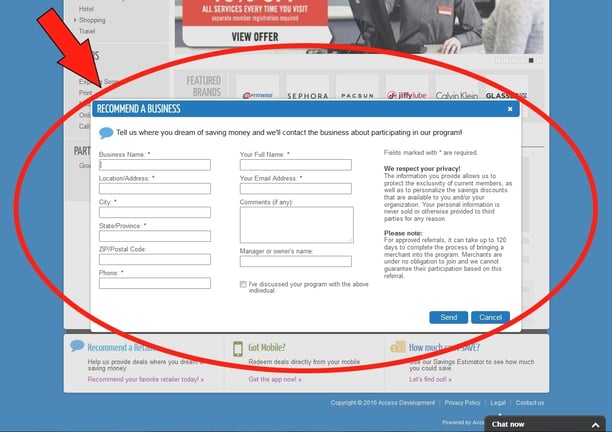 You can also send your recommendations to your HR representative who will forward them on to us to start the process.
We'll do our very best to bring your desired retailer on board...but just remember it can take up to 120 days (maybe longer) to complete the process of adding a merchant if they choose to become a part of our savings network. And sometimes, they just won't join.
Your merchant submission will be assigned to one of our support team members, at which point the retailer is qualified and then contacted. If the retailer is signed onto our program, you will be personally notified.
Happy Savings!