To help our clients and their employees make the most of their employee discount program, we're creating a series of short tutorials about the Access Perks program. Click here to read more Access Perks Product Updates and Tutorials.
Using the Access Perks mobile app to find and redeem offers
The Access Perks mobile app allows you to save money while on the go by simply showing your mobile device at the point of purchase.
Follow the steps below to find and redeem great deals within the Access Perks mobile app.
Upon logging in, users will be taken to our new home screen.
The home screen showcases some of our most popular, relevant deals. The merchants, offers and sections, such as "Eat & Drink," will change over time, so that we can bring you the most relevant, popular and seasonal savings.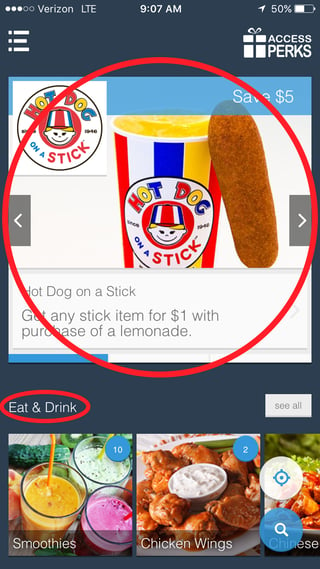 The homepage features some highlights, but there are many more deals available throughout the network. Here's how to get them…
MENU
The menu icon in the top left corner of the screen will quickly take you wherever you want to go. Open the menu by pressing the menu icon, or swipe right from the left edge of your screen.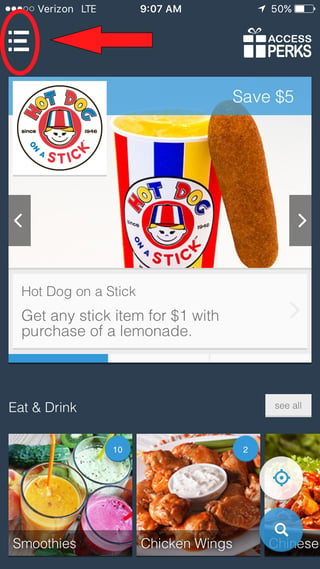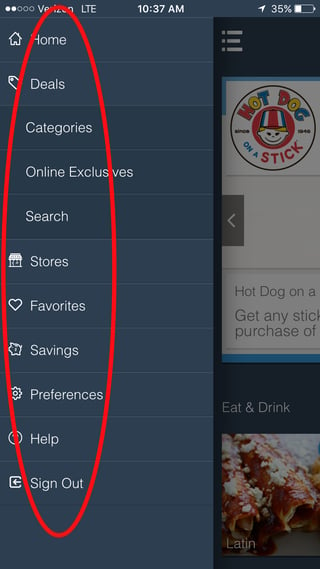 SEARCH
Looking for something specific? Press the colorful magnifying glass in the bottom right corner of your screen to begin a new search.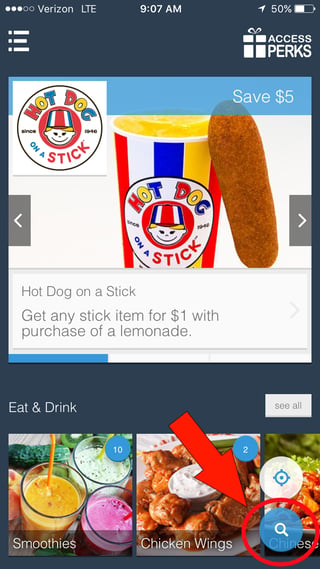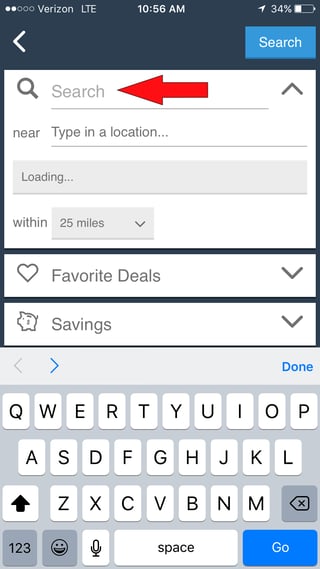 Press the compass button to reload the screen with your current location. This will automatically refresh the page with deals right where you are.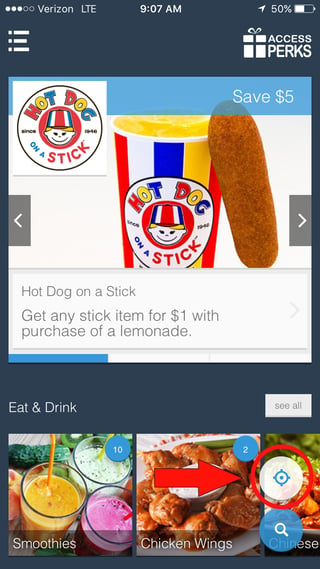 FILTERS
Use the quick filters located at the top of your screen to help you find exactly what you want. You can filter by category, refine by cuisine or activity, see specific types of deals, or even group deals by their store.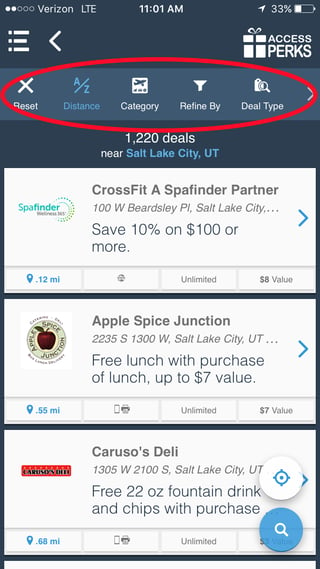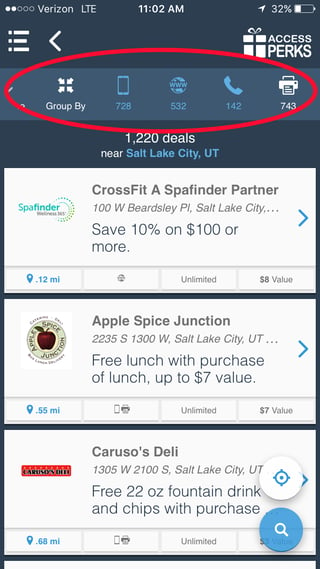 For example: let's find an in-store dining offer that's 50% off.
Step 1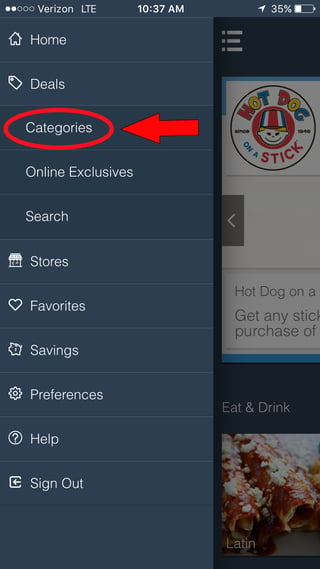 Step 2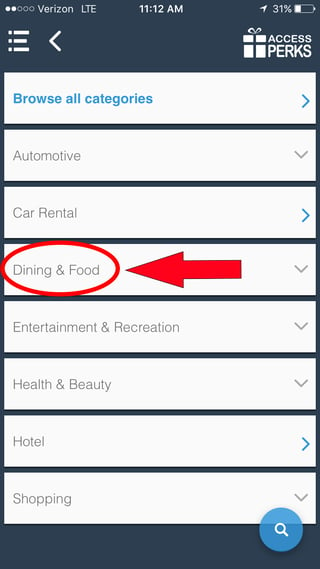 Step 3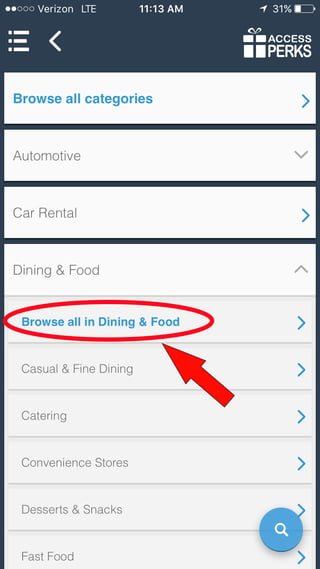 Step 4
Step 5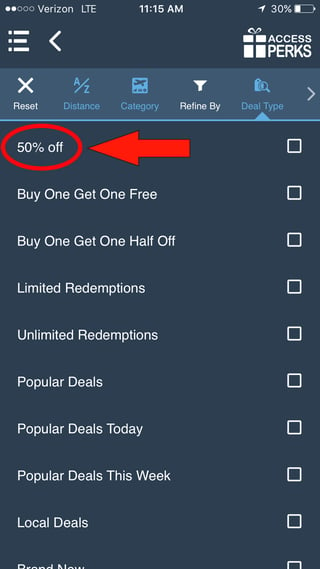 Step 6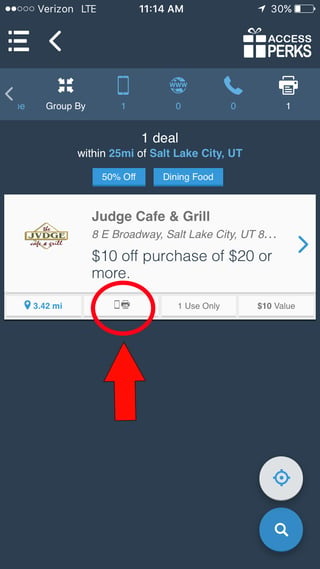 Step 7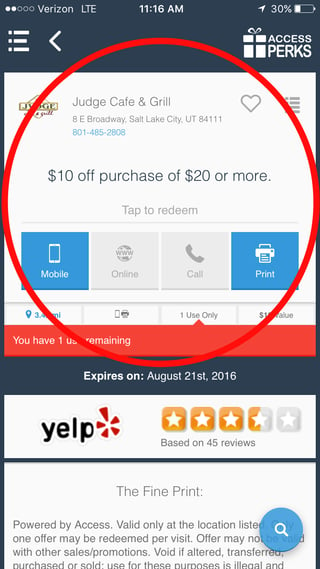 FAVORITES
If there are deals, stores or locations that you just can't get enough of, press the heart icon to save to your favorites. Simply press the heart icon again to unselect as a favorite.
Your favorites are always accessible on the main menu.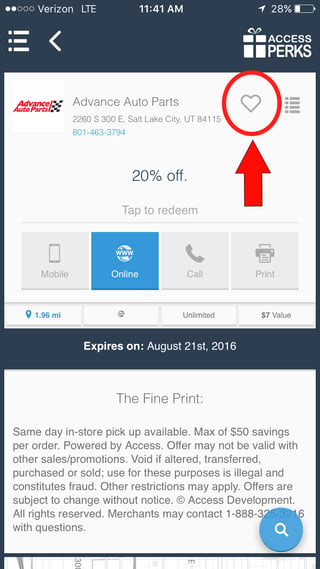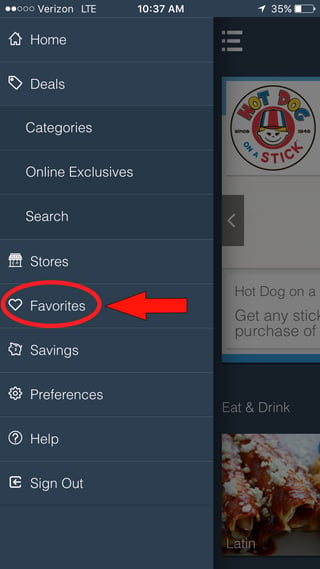 REDEMPTION
There are many ways deals can be redeemed (mobile, online, phone, printed coupon). But keep in mind that not all redemption methods are available for every offer. Make sure you read each offer's details and redemption instructions carefully before using it.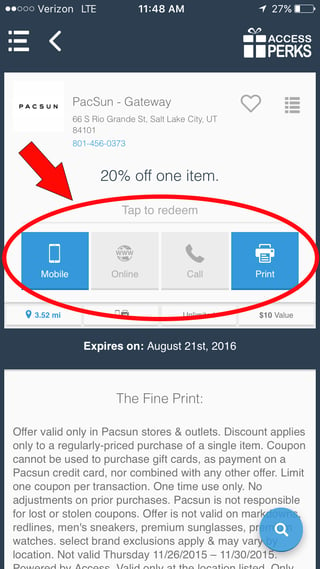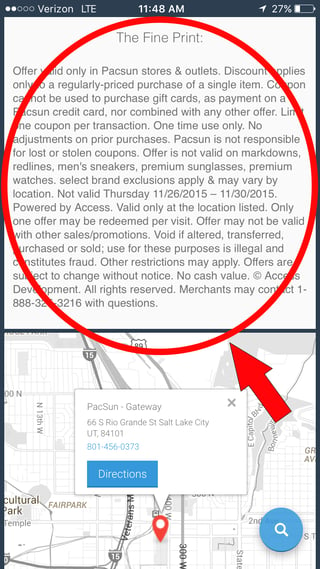 IN-APP TUTORIAL
If you need a refresher on how to navigate the Access Perks mobile app at any time, simply click the menu icon, scroll down and click "Help" followed by the "tutorial" button.
Step 1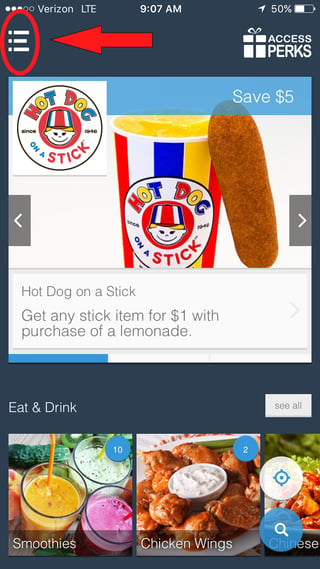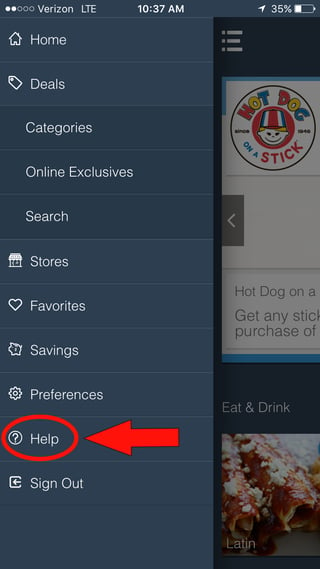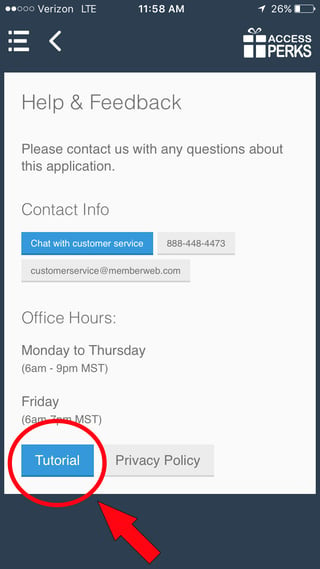 ENABLE GEOLOCATION SERVICES & PUSH NOTIFICATIONS
And if you haven't already, while you're in the tutorial make sure to enable your geolocation services to find deals near you, and enable your push notifications for personalized discounts.