To help our clients and their employees make the most of their employee discount program, we're creating a series of short tutorials about the Access Perks program. Click here to read more Access Perks Product Updates and Tutorials.
There are few things more uncomfortable than trying to redeem a discount only to have it rejected, or to hold up a line while a manager is called over. It's unfortunate, but it happens on occasion.
Some common reasons merchants have been known to not honor an offer include a new manager or owner that is unaware of the discount, a new employee who isn't trained, or sometimes the location has gone out of business.
It stinks, but we can help fix it!
With Access Perks employee discount programs, we strive to maintain close relationships with each of our 300,000+ merchant locations. If they don't honor a deal, we want to know about it so we can work with them to prevent the situation from happening again.
So what do you do when you try to use a discount and the merhcant won't honor it?
"Report a Problem" on the Savings Website

If you ever have a problem while trying to redeem a merchant offer — the merchant not honoring the discount, incorrect information, out of business etc. — simply find that merchant on your savings site and click the "Report a Problem" icon on the right side of the page.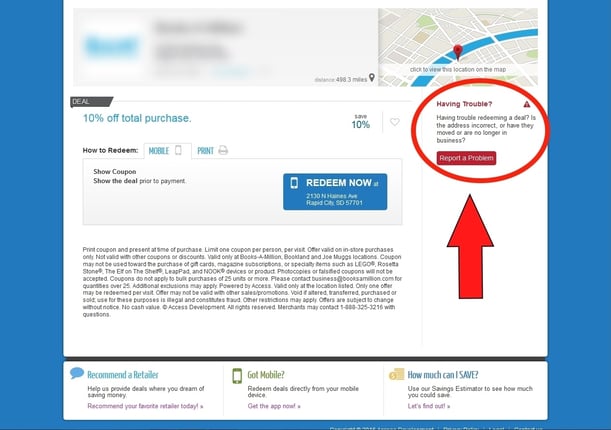 You'll then be prompted to fill out a little more information related to the specific merchant problem.
"Report a Problem" on the Mobile Savings App
If you're trying to redeem a merchant offer off of our mobile app, simply go to the offer and click the menu button in the upper right corner.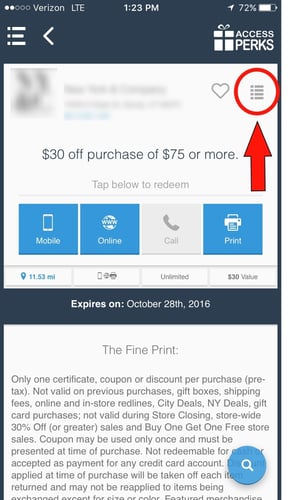 Proceed to click on "Report Problem."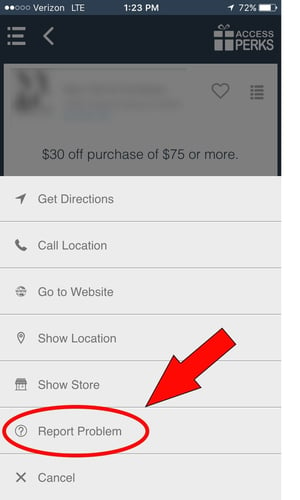 You'll then be prompted to click on the button that best describes your merchant problem from the choices below.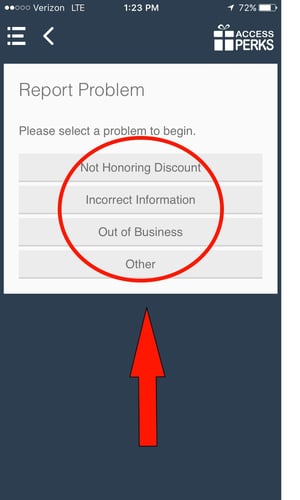 After choosing the best description of your merchant redemption problem, just add any other important comments under the "Additional Details" portion and then click "Send Report."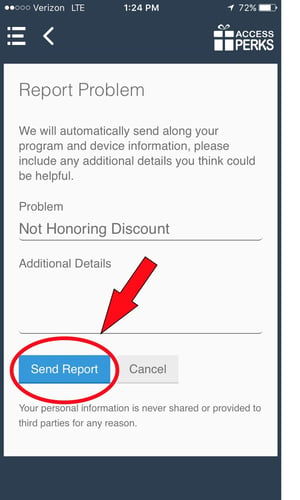 Once your report gets to us, the merchant will be contacted within one business day. Our goal is to get the problem taken care of within 3-5 business days.
Once the issue has been resolved, a representative from our Member Services team will contact you personally to let you know the resolution...so stay calm and SAVE on!