What's it gonna take to get you into this employee perk?"
Sounds like something you didn't think you'd find yourself saying to your employees.
"Maximizing benefits usage" probably isn't even on your job description.
But it's something you should consider.
One of the main roles of HR is to maximize the ROI your company sees from its benefits and perk portfolio.
Not just the headliner health and PTO benefits, but all the way down to the EAPs, employee discount programs, vision and dental, ping pong tables, free coffee and everything else on the roster.
Employee health and longevity come from the value they receive from working with your company. That includes their compensation, achievement, recognition, comfort, advancement, and so on.
Benefits are a major part of that value. If you really want employees to recognize the full value of your company, employees have to put those benefits to use.
Here's how you can go beyond the standard intraweb posts, emails, and break room posters to get employees active with their benefits and perks options.
Five Ways to Promote Your Employee Perks Like a Sales Pro
Great salespeople match solutions to needs. They seek out people who need what they offer and find a way to work together. They know what people need, and deliver solutions.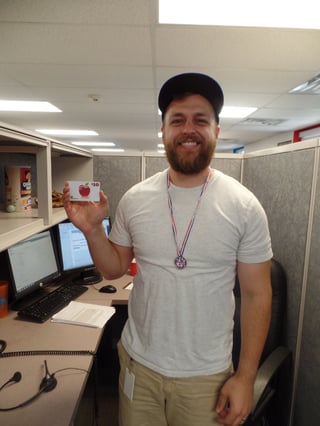 Then, they leverage that success to show how others with similar problems can find the same success.
Your charge is to find the people that need your perk the most, the ones who would truly benefit. Approach them personally and make sure they're aware of it.
Then when their life improves because of it, tell their story (assuming it isn't a private matter and they consent). Encourage coworkers to talk with the champion about their experience.
Nothing convinces people to act like a referral from a friend.
Let's be honest: a lot of sales close because the salesperson won't give up. Being a benefits champion is a year-round job, but there are certain times of year when your creativity and tenacity are vital.
The time from spring through the end of summer is a benefits desert. This is where a corporate perk's merit is tested (unless sneaking out early on Fridays is a perk; employees will remember that).
The buzz from open enrollment is over, employees are neck deep in meeting their mid-year goals and sneaking out for family vacations.
People have forgotten about what they signed up for back in November. They'll forget until the end of the year, when it's time to get that 100% covered eye exam or load up on medical supplies to cash out the HSA.
Open enrollment and the end of the year rush is hard enough. Have fun with your benefits promotion the rest of the time, when the pressure isn't so high.
Keep the effort sustained and moving forward.
Your benefits brokers and vendors should be more like partners. They're the experts in their specific field, and they should know a thing or two about generating usage.
Of course, you can get them to come out an open enrollment. They should also have ideas and materials you can use to get your people active with what they offer.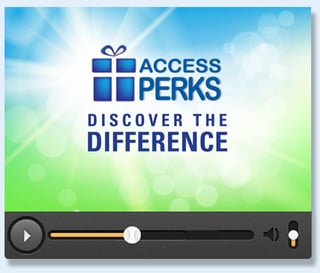 For example, Access Perks has tutorial and explainer videos that cover the basics of our employee discount programs. We've even published a few tutorials here on the blog.
They're short and helpful, and within 90 seconds an employee has a good idea how they'll benefit from the program.
In the marketing world, this is called "Influencer Marketing." The idea is to get an endorsement from someone your target audience follows.
Who has more influence in an organization than managers?
Employees heed the words and actions of their direct managers far more than executives, HR, coworkers, or anyone else in an organization.
Managers are the ones most likely to discourage employees from taking time off, or taking advantage of a nap room or foosball table.
Conversely, if they take advantage of the perks, their team will follow suit.
Get your managers using the benefit themselves. Encourage them to bring it up in staff meetings. Make sure they're not discouraging employees from taking advantage of what's available.
Even better? Getting the managers of the managers involved. The best way to spur manager change is from the top down.
You've probably entered some sort of contest recently. You gave your email over to win a free TV, or maybe even created a bracket for the NCAA Tournament.

Organizations use contests and promotions because people get excited to win things. They'll even compete with each other if you give them the opportunity.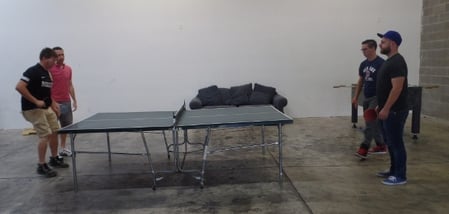 Put that basketball hoop to use with your own HORSE tournament. Offer a prize to every employee who meets with your 401k investment advisor. Hold a 5K with prizes.
As builders of employee discount programs, we've seen our clients do some fun promotions to get employees involved. Some hold contests to see which departments save the most, then reward winners with a catered lunch (from a participating program, natch). Other organizations will cover the cost of an employee purchase from a participating merchant.
These ideas work well because they build awareness and encourage employees to at least get in and look around.
That's usually enough to spark some ongoing interest.
The employer might spend a few bucks generating interest, but an employee who uses the program will save hundreds of dollars.
Why You Want that Usage
I know how the game is played at some companies.
They add killer benefits and perks, use them to recruit star players, then pretend they don't exist once employees are in the door.
Maybe the perk costs too much. Or your culture has an unspoken rule against it (think of a ping pong table that everyone is afraid to use because managers will see them not working).
Get away from that. You want usage. You want employees taking advantage of your perks, engaging and getting excited about them.
A great employee perk accentuates your culture. It gives employees a reason to brag to their friends, and it looks great to prospects. It may even help you win one of the handy "Best Places to Work" awards.
Even better, it should solve a real problem for your employees.
Also consider the flipside, or what having a great-but-forbidden perk can do to your organization.
A perk that employees are discouraged to use isn't a perk. It's an albatross that could be creating resentment. Kill it off and replace it with something more economical and relevant. (We recommend employee discount programs with deals on local restaurants and retailers.)
You want employees using their benefits and perks.
Yes, health coverage is expensive and overusage may jack up your costs, but the alternative is an unhealthy workforce. Or employees who are afraid to venture out for preventive care.
The same thing applies to other benefits like PTO and 401k matching. Days off are good for people, and saving for retirement relieves a major concern many people have right now.
The more they use these, the better their lives become.
Oh, and that means better work, more productivity for your company.
But you have to earn it. Getting people excited and active with their benefits and perks will help a ton.
Maximize your impact on employees. Improve their lives and make them feel incredibly fortunate to work for your company.