Before we get started, let's get one thing straight. I'm biased. Unapologetically so.
I've been the head of human resources here at Access Development for about eight years, and I know with 100% certainty the value of a quality employee discount program for me as an HR professional.
How do I know?
First, I've been in the human resources "game" for over 25 years. I've been with firms whose benefits budgets range from big and bold to small and sparse. And I know what it's like to battle turnover and retention day in and day out. I've spent countless hours hunting for benefits that'll encourage employees to engage with our business.
Second, I've experienced personally – right here at Access – the advantages of having America's largest employee discount network in my HR arsenal.
Why does it make such a difference?
It Actually Matters to My Employees
Let's face it. Most of the time employees pay little to no attention to the benefits your company offers. Life insurance. Critical Illness, Disability, and Hospital Indemnity.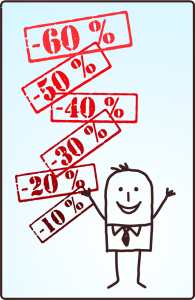 Even your health benefits are a double-edged sword because people wouldn't use them if they didn't have to, right?
Employee discount programs like Access Perks are another matter entirely. Like most everybody, employees like to save money when they shop. Nobody likes to pay full price if there is a way to save money. The best employee discount programs let them do just that, every day, on almost everything they buy – from groceries, electronics, and clothing to birthday gifts, dining out, skiing, bowling, and travel.
So, every day, our employees appreciate this particular lifestyle benefit – and are VERY aware of the dollars it means to them.
It Makes Talent Acquisition SOOOO Much Easier
Telling a potential employee that one of our benefits is a "nationwide employee discount program" is an exciting selling point that has, on more than one occasion, tipped the scales and helped me land the candidate.
Which only makes sense, if you think about it. How many people do you know that work for a company – even taking a second job – just so they can get the employee discount? I hear it all the time, especially from younger candidates. Telling them that they can get ALL of their employee discounts just by coming to work for Access makes for a powerful pitch.

I'm not the only one seeing this phenomenon. In fact, recent statistics are showing that 55% of U.S. employees have left a job primarily because they found better benefits elsewhere, and 61% of employees would even take a job with a LOWER salary if it offered a better benefits plan. This presents a lot of opportunity with relevant benefits to flaunt. Remember, 55% of HR professionals at companies offering corporate discount programs report that employees value or HIGHLY value their discounts.

It Helps Keep the (Damn) Poachers Away
There's nothing worse than learning that a star employee was lured to another company by "better benefits." The discounts available in Access Perks really do help our company retain our top employees because it's hard to think about giving up discounts that save you money virtually everywhere in the country! That's real money that people know they've got to replace somewhere along the way if they decide to take their talents somewhere else.
The good news is companies that rate well on compensation and benefits enjoy 56% lower attrition than those who rate poorly.
It's Extra Relevant During Hard Times
Discount programs are a versatile benefit that stay relevant no matter what an employee's situation looks like. For example, during good times, it's fun to be able to afford extras and upgrades (like vacations and fancy restaurants that might otherwise be out of the budget).
Then sometimes, global pandemics happen.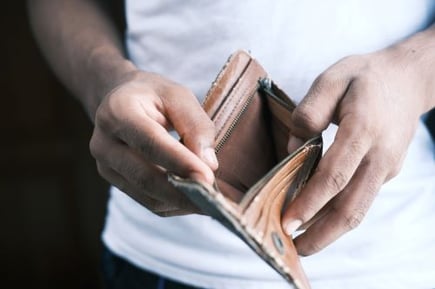 Right now, financial wellness looms heavily on the minds of employees everywhere. Some are catching up from 2020 job losses, some are still paying off medical expenses… and pretty much the entire world is feeling the pinch of rapid inflation. They're looking to save money everywhere they can, on everything they buy.
While there are many ways that employers can ease those financial burdens (wage increases, larger 401K matches, free financial classes and consultations, etc.), most options come with a hefty price tag. Employee discount programs provide another option for businesses (many of which are also prioritizing financial wellness) because they cost much less and still offer nearly unlimited financial benefit to those who take advantage.
Here's an added advantage: you don't have to wait until open enrollment rolls around to introduce an employee discount program. You can respond more nimbly to employee needs (and even global emergencies) any time of the year and make an immediate impact on the financial stress your employees might be feeling.
It Supports Employee Well-Being OUTSIDE the Office
As employers, we care about our employees. Helping them save their hard-earned money, wherever they choose to spend it, is a real and personal connection that not many employers offer.
But it's important to note that this care – this connection – isn't just something that takes place between 8 to 5 within the walls of our business. With a program like Access Perks, we become a welcome presence in every part of our employees' lives, helping them keep more of their paychecks and introducing them to opportunities and experiences they might not otherwise be able to afford.
That's what quality of life is all about. Living BETTER.
It Offers Value for EVERYONE, Not Just a Narrow Few
Equity and inclusivity in the workplace is about more than behavior. It applies to the benefits we offer as well.
For example, even popular traditional benefits like 401k plans, profit sharing, and group health insurance can be limited in their utility – serving those with the financial means or organizational status to qualify. Other valuable perks like tuition reimbursement, adoption assistance, even on-site gyms and cafeterias are, by their nature, relevant to a subset of employees within the organization. That's not necessarily a bad thing.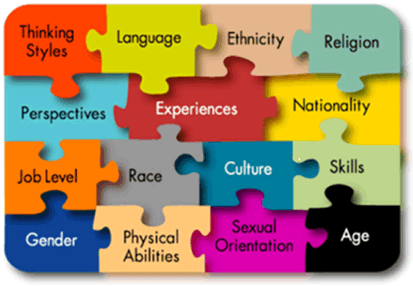 The challenge for any employer, however, is to find benefits that are relevant for everyone. When done right, an employee discount program saves financially strapped staff on everyday necessities like food and clothing while giving others the opportunity to save on big-ticket items, like vacations and electronics. It levels the playing field and sends a message that, regardless of who you are within the organization, your needs are just as important as the next person's.
…and
Even on a Small HR Budget, I Can Afford It
Okay, this one's tricky because our discount program is obviously free to us. But I'm telling you…even if we had to pay the going rate for Access employee discounts, it would be the easiest money I ever spent. All of these benefits are available for about the price of a candy bar.
What other benefit has that kind of an impact and costs so little? It's the kind of ROI that most chief financial officers dream of, so the argument basically makes itself.
Employee Discount Programs vs. Other Benefits: It's About Value
Remember how I'm unapologetically biased? I've totally been envisioning our own employee discount program, Access Perks, when naming all these advantages.
Access Perks just so happens to be the country's largest private discount network, with high value deals at local mom & pop shops and huge national brands alike. These discounts cover the basic necessities like food, clothing, auto services and travel PLUS some fun luxuries like theme parks (yep, even the one with the mouse) tickets, golfing and more.
Therefore, I have a quick disclaimer: not all employee discount programs are created equal. One that is full of low-value, online-only and/or shady deals could be ignored, or worse rejected, by your employees.
Whatever you choose to do with your benefits package, it needs to work for you – especially when you consider that over three-quarters of all employees say that benefits are a key factor in their decision to work for an organization. The challenge for us as HR professionals is to connect the dots and offer benefits that employees will want and use. Quality employee discount programs are a cost-effective way to make that connection.
So not only is my life easier, it's easier for my employees, too.