As Human Resources Director at Access Development, if I had a nickel for every time an employee asked me who our dental insurance provider is, I'd own my own tropical island.
We go over it upon hire. And then each year at open enrollment. We send them home with materials detailing our plans. Each employee completes their personal enrollment forms. But then they tuck them away into the nethermost corner of their mind. Until they need it. And then it's panic time.
Meanwhile, in the HR department, we are immersed in it all day, every day. It's our job.
Account managers know their customers inside and out. They are expected to cultivate relationships, dig to uncover their client's needs, then showcase the benefits of doing business with your company.
Over in HR, it's not all that different. But our "customers" are our employees. We are expected to understand their needs, find benefits that solve them and then do a killer job of making them accessible so employees can take advantage. That's where the magic happens. If employees aren't using and appreciating their benefits suite, we're missing the point.
Why Do We Need To Communicate Employee Perks/ Lifestyle Benefits?
We spend a ton of money on our employee benefits. They are a huge component of employee compensation and a great opportunity to promote employee engagement. (We talk about this more in our article: Why Usage Matters.) We want our employees to recognize that working for our company makes their life easier, happier and better.
Imagine what it would be like if your employees were taking full advantage of every single benefit your organization provides. How would that change the way they feel about their employer and affect their loyalty and performance as a result?
Why Don't Employees Use Their Benefits?
It's tough to find a one-size-fits-all employee perk / lifestyle benefit. Most employers even offer multiple choices for health insurance plans because employees' needs vary so greatly. So it shouldn't come as a huge surprise that employees won't use all of their benefits to the same degree.
For example, some of our employees may not be interested in the Mass Transit Pass we offer. Others LOVE it. But one thing is certain. If an employee isn't fully utilizing a benefit we provide, it better not be because they didn't know about it. That's the last thing we as benefits specialists want to hear. And unfortunately, this is the case far too often. One study found that 70% of employers struggle to help employees understand and value their benefits package.
So how DO we market our benefits?
How To Promote Employee Benefits and Perks
When it comes to promoting benefits and employee perks, no single medium will do the trick on its own. Some benefits lend themselves naturally to advertising opportunities that won't make sense for others.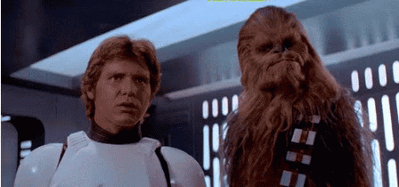 On top of that, not all employees prefer the same communication channels. For instance, our internal wiki has some diligent followers. But a good number of employees have only visited it a time or two. If I stick to that as a mode of communicating all of our benefits, I'll wind up with one group of very educated workers and another who don't have a clue what's going on.
Instead, we should select a wide array of strategies to get the word out.
Here are my 12 Favorites (and why they work):
Offer letter. It starts at the very beginning for us. Each time we extend an offer of employment to a new candidate, we issue an offer letter with a thorough list of the benefits they'll receive upon hire. This is a great place to kick things off with them as it showcases the important role benefits play in their total compensation.
New Hire Orientation. Each new employee receives a binder on their first day that includes detailed information about their benefits. We also set aside time during their orientation to review benefits and ensure they understand how to enroll and use their perks.
Open Enrollment Meeting. We hold a company-wide open enrollment meeting annually regardless of whether or not any changes have occurred to our insurance plans. This gives all employees the opportunity to ask questions of company leaders as well as our benefits providers who are typically in attendance.
Emails. Emails are easily the most frequently used and broadly accepted method for promoting our benefits. However, although they tend to have the broadest reach, they also occasionally get lost in the shuffle since our employees use email so heavily for their personal job duties. To avoid this, we try to label our emails with clear subject lines so they're searchable when employees want to go back and revisit them. We also encourage employees to create a folder in their inbox where they can tuck away HR emails for future reference.
Slack channels. At our company, we use the instant messenger tool Slack for internal communication. In addition to employees using it for one-on-one or small group collaboration, we have a handful of company-wide channels. Two specific examples include:

Be Well – This channel is devoted to physical and mental health initiatives. It provides a great place to promote our health insurance and other benefits or events that they can take advantage of.
Savings Stories – Employees are encouraged to post savings they've obtained when using our employee discount program. We hold a monthly drawing to encourage participation. This gets employees excited to share how they've saved money and is a great way to encourage usage. And when it comes to employee discount programs, the more they use it, the more they love it.

Walk-Abouts.

You can't ever really beat face-to-face. We love to go Paul-Revere-style and walk around the office to promote upcoming events whenever possible. We're able to communicate our excitement for the benefit and employees can get clarity if they have any questions. It's been one of the most effective means for us to get the word out and build excitement surrounding our benefits.
Monthly Newsletters. Each edition includes a message from the HR team about benefits utilization and an article from a member of our Be Well team which focuses on health and wellness. They typically incorporate tips for improving in one or more areas of wellness and include any company benefits that would help with those goals.
Internal Wiki or Intranet. Our benefits section on our internal wiki serves as a great central location to house overviews of all the benefits we offer. We include links to more specific details and instructions when needed. It's the best place we've found to provide an all-inclusive "How-To" for all the benefits in our package.
Outlook Calendar Events. Rather than leave it up to employees to remember all the on-site benefits we provide, we send out calendar invitations for several of them so they show up right on their Outlook calendar. This is an easy way to ensure they see friendly reminders of the benefits at their disposal.
Break Room Bulletin Boards. This is a great place to promote upcoming company events or post informational materials I receive from any of our benefits providers. It gives employees something to read while they wait for their food to warm in the microwave and even sparks conversation about benefits between employees.
On-Site Events. This coming month we will host our annual Health Fair. We've invited approximately 40 vendors to participate and each will offer health-related education or services. Employees and their families are invited to visit each vendor and take advantage of great services like a CPR class, teeth whitening, DNA allergy testing and lots more. Our employee assistance plan provider will be in attendance along with other vendors that work hand-in-hand with our benefits. It's a great opportunity for benefits education. Our annual 5k that we hold each fall is also a big hit with our employees and a great chance to incorporate wellness initiatives.
Visiting Consultants. Each quarter we bring in our 401(k) planner to meet with employees individually if they'd like. Individuals can schedule an appointment to go over their plan, ask questions and seek advice regarding their investments. This has really helped our employees maximize the value of our retirement benefits. We also offer periodic on-site dental cleanings, flu shots, haircuts, car-detailing and other services employees can choose whether or not to take advantage of. Several of them are free with the use of their insurance.
Do What Works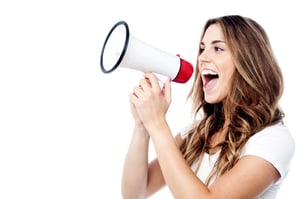 At the end of the day, my most effective communication strategies may not get you the results you're looking for. But hopefully they give you some new ideas. The key is to identify what works for your benefits and your people. We love to use short, 2-3 question surveys throughout the year to gauge what matters to employees and how our efforts are working. There are free survey tools and it doesn't take more than a few minutes to create the survey and assess the results.
We Want to Hear From You
Drop us a comment below with some of YOUR favorite and most effective methods for getting the word out about your corporate benefits. We love new ideas!