Every business needs to develop a strategy for how it is going to recognize its employees for great performance and ethics and how it will show them they are appreciated. An employee who says they are simply happy to do the work for the satisfaction of a job well done probably isn't telling the whole truth.
The strategy of how to go about rewarding employees should be one that is well-received and liked by employees of course, but it also needs to align with your company's overall personality and business strategies.
Identify what is important to your company in regards to culture and values, as well as what the company sees as the personality and perception of its brand. The way that the company rewards its employees for top performance should align with the company's brand and promote a strong sense of brand identity, both internally and in the public eye.
Two elements your business should focus on when determining how to best reward your employees are recognition and appreciation. For more practical purposes, it is important that an employee feels they are being properly compensated for their work and receiving fair benefits. In addition to that however, the human nature of an employee requires that they be recognized and appreciated by you for their efforts as well. This all goes on to motivate them in their work in the future and to demonstrate to them what the company values.
Recognition vs. Appreciation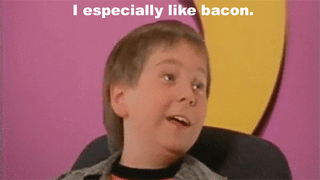 Generally, employees wish to be both recognized and appreciated by their employers. (Yes, there is a difference.) When looking to reward top performers, try to find ways to accomplish both. Recognition is when you, as an employer, publicly express that you have noticed the excellent work done by the employee. Before their peers, you acknowledge the specific work they have done, or idea they came up with, or new customer they were able to acquire.
Appreciation on the other hand focuses on the expression of gratitude. More than simply getting a shout out for a job well done, the practice of appreciation gives an employee the genuine thanks they desire. You recognize an employee by communicating that they made a positive contribution, but you appreciate them by expressing gratitude for that positive contribution. In simple terms, it is the difference between, "That was good you helped that customer in that way" and "I so appreciate the hard work you put into helping that customer."
This combination of recognition and appreciation should also translate into how you reward your employees and build your brand identity in ways other than just verbal or written messages.
Brand-Positive Ways to Reward Employees
When rewarding your employees, consider doing so in ways that the employees will appreciate and that will further develop a positive identity for your brand in their eyes and also sometimes even in the eyes of the public.
Getting out to community events
Reward teams of your employees by taking them to fun things going on in your community. Get tickets fo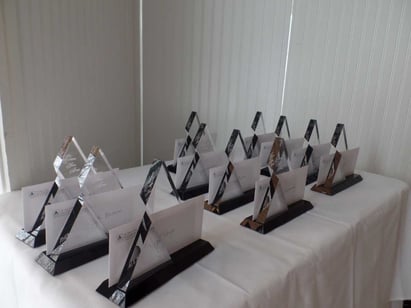 r the local symphony or take them out to lunch at the new local hot spot. Show your employees that the business takes an interest in its community's local businesses, and show the community your brand's interest in its employees.
Activities or gifts relevant to your business
Giving employees the opportunity to participate in activities that pertain to what your business does can strengthen your brand's identity internally. Though it's often not given nearly as much thought as how the external public identifies your brand, it is certainly important that your company's employees have an accurate and strong identity of your brand and what it values in their minds.
If your business functions within the health and fitness market, consider gifting employees a gym membership for a few months or a visit to a nearby spa. If your business sells home goods, perhaps take a deserving team within the company to a cooking class offered in your area.
Think of ways you might be able to tie rewarding your employees in with the identity of your company's brand. Show your employees what the business is all about and get them excited about what it does for its consumers.
Featuring the employee on your website
Through something like an "Employee of the Month" program, you can both recognize employees for their contributions and give the public a look into your company culture and the faces behind it. When you choose an "Employee of the Month," you are recognizing an individual's positive contributions to the company. Then, you can take it a step further in recognizing and appreciating the employee by publicly sharing their "Employee of the Month" status on your company website.
When someone outside the business types in or clicks on your brand's domain, they have an interaction with your brand, then further develop that brand's identity in their mind when they see the look of its website and the people who make it all happen. Showcasing real employees on your company website humanizes your brand and makes it more relatable.
Keep company culture positive and morale high by recognizing and appreciating your employees. By rewarding your employees for great performance and work behaviors, your business has the chance to convey its gratitude for everything they do for it, all while building its brand identity in both the eyes of its employees and the public that interacts with them. After all, as Doug Conant once said, "To win in the marketplace you must first win in the workplace."
Rebecca Shipley is a marketing analyst turned small business coach. Rebecca helps small business owners stabilize and grow their businesses via process development. When not working as a coach, she enjoys writing about small business, process development, and marketing strategies.