What a time to be in human resources.
And in the midst of all that potential upheaval, here you are, just trying to recruit, hire, engage and retain employees.
A lot is going to change in employee benefits and compensation in 2017.
Or maybe not.
We don't have a crystal ball or enough foresight to tell you everything that's going to impact your employee benefits in 2017.
But there are clear movements and trends that are taking shape right now. These are shifts that you can harness today, regardless of what's happening in Washington DC or anywhere else.
Take a look at these trends that have already arrived, or are just now sprouting. You can take advantage of each one, or at least prepare for when they make their way to your office.
Work/Life Balance Returns
The idea of separate working and personal lives may be on life support, but it isn't dead yet. In fact, many companies are seeing productivity and engagement returns by helping employees create boundaries. This trend works its way into your benefits through PTO, but there are other policies you can put in place that will feel like benefits. For example, a policy that forbids employee contact during PTO, or one that discourages use of company email after hours.
Highest-ranking factors in job satisfaction worldwide: Work-life balance, Management, Culture (Indeed)
Expansion of the Voluntary Arsenal
The costs of benefits are rising, but so are the issues people look to their employers for aid with. You may not be able to add more 100% company funded benefits, but look to expand the breadth of your voluntary benefits arsenal. These can help employees get the benefits they want at a reasonable price with little burden on the company.
79% of employees see a growing need for voluntary insurance today compared to last year (Aflac)
Paid Parental Leave Growth
The past two years saw some companies make some bold expansions of parental leave policies. Amazon, Netflix, Microsoft, and widened their policies to guarantee paid leave periods for new mothers and fathers. Like many trends, what began with forward-thinking tech companies is becoming nationally common.
49% of new U.S. parents would be willing to work for less than their current salary for an organization that offers more family-friendly perks (Bright Horizons)
Making the Complicated Simple
Employees are falling behind in their understanding of benefits, especially health care. As such, every benefits professional is going to have to become an educator. Look for different ways to explain benefits so that every employee can grasp their options. It might mean personal consultations, or simply more "plain English" open enrollment meetings.
But the burden of comprehension won't fall to employees; it's going under HR's watch.
20% of employees often regret the benefits choices they make; 56% would like help from their employer when choosing a health plan (Jellyvision)
Total employee compensation could look a LOT different by the end of this year. While formulating as much of a plan as you can, spend more time examining your company's compensation structures. Research common pay ranges, and examine which positions might merit overtime pay.
Of course, your time may be better spent devising a plan to get all employees out of the office at or under 40 hours…
85.8% of males and 66.5% of females are putting in over 40 hours of work each week
Culture as a Differentiator
We're at a time when unemployment is low, and the amount of highly-educated workers is growing. Compensation is comparable at most places. Culture is emerging as a major competitive advantage. This includes your compensation and employee perks, but also the environment you foster, and what demands employees carry.
Some cultures are high-stress/high-reward, others aren't. Each appeals to a different crowd. The better you're able to define and communicate your culture, the more likely you are to attract and retain people who fit it.
25% of employees say their top motivation for changing jobs is different work culture and wanting more challenging assignments (Right Management)
Put Away the Crystal Ball and Get Busy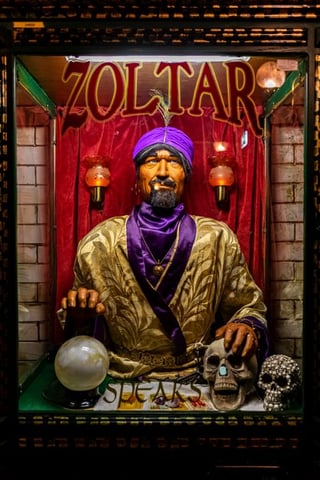 Things are changing rapidly, and there's no shortage of people willing to offer up their predictions on what may or may not happen. Their insights are valuable, but we're in a business where we can't wait for things to happen.
You must keep moving, and creating plans.
And contingency plans.
And plans in case those contingency plans are altered.
That's life when some of the most critical aspects of your job are at the mercy of outsiders.
Control what you can. Stay on the top latest news and developments and plan accordingly. But in the meantime, focus on the goals you can work toward starting today and throughout 2017.