Those of us here at Access Perks like to think of our little corner of the world as the happiest place on earth.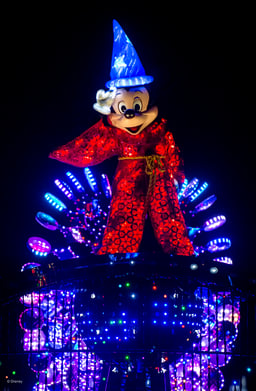 Singing, dancing, group hugs...you know, the kind of behavior you'd expect from the people at America's largest employee discount program.
The truth of the matter, however, is that we're not -- and it's time we came clean.
There's really only one "happiest place on earth." And today, we're delighted to take a back seat.
That's because today we proudly announce our newest partnership with the Eden of Anaheim, itself: Disneyland® Resort.
After a brief hiatus, Disneyland® Resort is back in the Access Perks network, and the offer (and employee experience) is better than ever.
The return of this high-demand discount offer has been greatly anticipated, as Disneyland has consistently ranked among our all-time most popular merchant partners. Over the past year we've worked with Disney to create a simple, captivating solution for employers whose subscription includes our Entertainment & Recreation category.
The result? A newly engineered interface, a seamless at-the-gate redemption experience, and one of the most exclusive discounts that Disneyland has to offer – anywhere.
How It Works
The new interface allows users to easily browse and purchase tickets from within Access Perks. They simply log in, search "Disneyland," and select their ticket of choice – picking from a wide selection of 1-Park Per Day and Park Hopper® ticket options.
Then, once their online order is complete, employees simply show their ticketing email at the front gate, which they can do right from their mobile phone. Or, for those who prefer the security of paper, they can also print and bring their ticketing email with them from home.
Easy as gooseberry pie.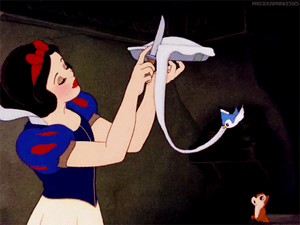 And thanks to our ongoing relationship with the good folks at Disneyland, we've landed a members-only discount that's about as good as it gets: up to $26 off per ticket, depending on how long employees want to stay and play.
Why It Matters
It's true we don't often go out of our way in this blog to announce newly added brands to America's largest employee discount network of over 300,000 merchant locations.
Today's development, however, underscores some key values we've espoused here on this blog and throughout Access for many years. Ones that we think are worth repeating.
Relevance. For employee discount programs to deliver compelling, engaging value, it must include the types of purchases and brands that are most frequently revered by workers and their families. One thing we know from years of partnering with organizations is that their members value Disneyland as a destination for family fun and lasting memories. We value our enduring relationship with Disneyland for much the same reason.
Ease. Among the reasons superfans will tell you they love Disneyland is its dedication to "the experience." Every performer, operator and street sweeper seem devoted to making every day the best day EVER for Disneyland guests. And yet, nothing snuffs out joy faster than frustration, right? Disneyland's commitment to eliminating friction between employees and their discount experience is one we couldn't agree with more.
Value. Just like Disneyland is committed to making every experience special to its visitors, we at Access believe in making our discounts special for participating employees. That's why our network is a private one, giving enterprises like Disneyland the freedom to offer its most generous pricing – which is exactly what they've done with today's announcement.
Be Our Guest
We would love for all our members to get in on this amazing offer. So if you currently offer Access Perks as an employee benefit, be sure to contact your customer success manager to learn more about it.
And if you're not – well, maybe it's time to look a little closer at Access Perks for your organization. Contact us today to learn how Access Perks can help with your employee engagement, retention and recruitment efforts.