Mary Poppins is my favorite. Or Beauty and the Beast. Oh, but I love Tarzan.
I grew up loving all things Disney, danced at Disneyland® when I was a teen, did an internship at Walt Disney World® in college and 15 years later still visit one park or the other annually.
And I am not alone.
Disney fans across the world are growing in number as is evidenced by increasing attractions, record-breaking numbers at the box office and ever-abundant theme park attendance. Disney is doing all they can to keep up with the high demand of guests anxious to experience the magic inside their parks.
Summer is here, marking the beginning of vacation season for many employees. Research shows that travel is not only great for employees on a personal level but can increase productivity in the office too.
Well, we at Access have some BIG news for your Disney-loving employees and for you employers hoping to make all their magical dreams come true. Disney has some highly anticipated, out-of-this-world attractions set to debut this summer and at Access Perks we're ready to hook you and your people up with exclusive savings to the happiest place on earth.
Now Open: Star Wars: Galaxy's Edge Attraction
Star Wars: Galaxy's Edge opened at Disneyland® Resort in California on May 31st and will open at Walt Disney World® Resort in Orlando on August 29th.
Rumor has it the new Star Wars themed parks on the east and west coasts will each consist of 14 acres of unbelievable fun. They'll be Disney's largest single-themed attractions to date.
If you're a fan of the popular science fiction franchise, you'll be able to not only visit, but pilot a replica of the Millennium Falcon spaceship on a daring smuggling mission.
Fans will enjoy an immersive experience set on planet Batuu, where they'll interact with "real" Batuu residents like smugglers, bounty hunters and rogue adventurers.
And for those looking to take home a special keepsake of their experience on Batuu, you'll be able to build your own custom lightsaber and/or droid, find and collect rare artifacts and shop for the perfect apparel to remember your adventure by.
Fans will also be able to go on the Rise of the Resistance attraction to experience an exciting battle against the First Order.
Bursting with excitement yet?
What Else To Expect At Disney This Summer
As if the epic opening of the new Star Wars attractions wasn't enough, here are some other noteworthy happenings you can look forward to this summer.
NBA Experience at Walt Disney World – Opening August 12th at Disney Springs, this will be an NBA fan's biggest dream. It's an immersive experience that puts you on the court, in the middle of the action. With an NBA arena replica, locker room, and tons of games and challenges, visitors will be courtside to all of their slam-dunkiest basketball fantasies.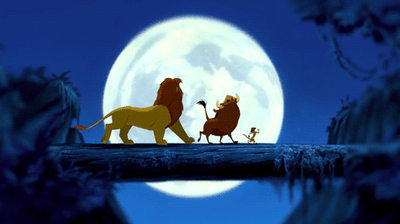 Lion King Celebration – Disney's new Lion King movie opens July 19th in theaters. As a tribute to the film remake, there will be a celebration "honoring the spirit of Africa" with music, crafts and more.
Soarin' Over California – For the month of June, an old favorite returns. Guests take a break from flying around the world and will enjoy gliding over the great state of California with the original video and musical score on the Soarin' ride.
Your Employees Experience More Magic for Less with Access Perks
Access Perks couldn't be happier to offer our members a newly engineered online ticket-buying interface, seamless at-the-gate redemption experience, and one of the most exclusive Disney discounts available – anywhere.
Our current Disney members-only offers include:
Walt Disney World® Tickets - Save up to $60 off the gate price
Disneyland® Resort - Save up to $111 off the normal gate price
So what are you waiting for? If you're an existing Access Perks client, encourage your employees to take advantage of this enchanted offer for summer.
And if you're not a client – well, maybe it's time to look a little closer at the Access Perks discount network for your organization. Our discounts for employees are richer than any of the other employee discount programs on the market. We bring savings to your employee's fingertips that they can use on vacation and in all their everyday spending.
Disney Park Tips & Tricks From Our Resident Expert, Tracie Ellis
For those of you who will indeed be taking Access Perks up on these amazing offers, enjoy these tips from our on-site Disney authority. Tracie Ellis, VP of Partnership Marketing at Access, attended the dedication ceremony for Galaxy's Edge at Disneyland® Resort. You can watch her live video here.
Tracie not only works closely with Disney to bring clients and members the best Disney parks discounts around – she's also a self-proclaimed Disney expert when it comes to making the most out of your theme park experience. Here are a couple of quick tips to help Disney-goers get started on maximizing their time at Disney theme parks.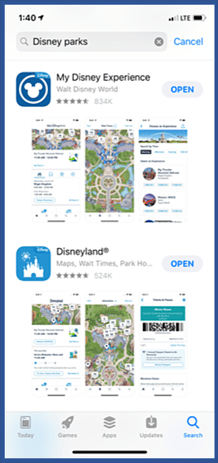 Tracie recommends to first download the Disneyland or Walt Disney World (My Disney Experience) app before starting your Disney park experience. Set up an account, upload your payment information and link your park pass to make your park experience as convenient as possible.
From the app, you can book fast passes to minimize the time you stand in line for rides, pre-order food and pick it up at a quick service dining station to eliminate extra waiting time, make dining reservations, check entertainment schedules (like parades, shows, fireworks and character greetings), have all your PhotoPass pictures linked to one central place in the app, and access a map of the park that shows current wait times for rides.
But when you do have to wait in line for attractions, Tracie encourages park goers to make it fun by downloading the Play Disney Parks app. The app offers trivia games, unique activities that interact with attraction queues and fun features that unlock as you pass specific points in line for rides.
And if you have kids that are too small to go on some of the rides, or you just have guests in your party that don't want to participate in some attractions, she encourages that you take advantage of Rider Switch. Rider Switch allows one adult to wait with the person(s) not riding the attraction while the first adult experiences the ride. Then, when the first adult returns, the adult that waited can use the Rider Switch pass to ride the attraction right away instead of having to wait in line again. Pretty cool!
There's No Better Way to Celebrate Summer Than with a Little Disney Magic
The official first day of summer is almost here, on June 21st. There is no better way to kick off the season than with Mickey Mouse himself.
There are attractions to be experienced, fun to be had, delicious food to be eaten, memories to be made and characters to take selfies with at the wonderful world of Disney.
We could all use a little more magic in our lives.
Wishing you all a wonderfully warm and safe summer!