I recently returned from Disneyland with my family so I can attest to how easy it can be to overspend. Treats look a little extra delicious, souvenirs look a little extra adorable and events look a lot more fun when infused with Disney magic.
I'm so grateful for the employee benefits (in my case, discounted park tickets and hotels) that brought this vacation within our reach.
Why is now is the perfect time to add Disney Park ticket discounts to your employee benefits repertoire? U.S. employees have less disposable income. They're burning out at record pace. Statistics show that employees who use their PTO and go on vacations returned energized, happier and more productive than when they left.
With over 65 million visitors a year between the Disneyland and Walt Disney World parks every year, you can bet more than a few of your employees are dreaming about a Disney vacation.
Perhaps you can follow the lead of billionaire and CEO of Citadel, who recently made the news for treating all 10,000 employees and their families to a 3-day, all-inclusive vacation at Walt Disney World.
A bit much for your business? Then we have some good news for all you smaller organizations and non-billionaire CEOs out there. You can still get a huge amount of goodwill and appreciation from employees by bringing these types of vacations into their budget range. Better yet, it's something that can be well within your budget too, if you work with a firm like Access Perks.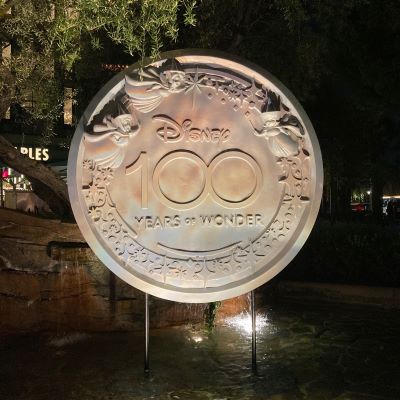 Access Perks offers a wide range of high-value discounts… all for about the same price as buying each employee a candy bar each month. Among the most popular are discount tickets to Disneyland and Walt Disney World. These and other travel expenses can easily save them much, much more than a Twix bar in a single vacation.
In my case, the employee discounts went a long way in helping make our Disneyland vacation affordable. A little bit of pre-planning and discipline took us the rest of the way. Here are my favorite tips for having a magical time at Disneyland and Walt Disneyworld parks, all while sticking to a budget.
8 Ways to Enjoy a Disney Vacation on a Budget
Chances are, you can't just heigh-ho your way down to a mine where a million diamonds shine, and therefore need to stick to some kind of vacation budget. Between travel, hotel stays, park tickets and parking, simply getting into one of the Disney Parks adds up to quite a sum. Then when you include food, souvenirs, premium experiences and even the chance to jump to the front of the line for certain rides, the price tag can easily keep going up, up, up.
Yet there are ways to save on nearly every kind of expense. When you add up all those savings both big and small, you can go home singing Hakuna Matata rather than Poor Unfortunate Souls.
Find Discount Pricing on the Biggies (tickets and hotels)
Since tickets, transportation and lodging represent the biggest expenses, they also hold the best opportunities to save big.
Discount Disney Park tickets are notoriously hard to find, especially for one-day tickets. If you do find discount tickets through a third party (lucky you!) just make sure they're from an authorized distributor. It helps if someone, like your employer, has already vetted the discount and found it to be reputable.
Transportation can represent a big portion of your budget, especially if you're a large family flying in from far, far away. Do you need a rental car? Do you need to pay to park at a Disney parking lot? Compare driving vs. flying, parking vs. ridesharing, and of course, your favorite discount booking websites.
Hotels in Anaheim and Orlando are available at many different price points. We recommend booking early so you have options to compare, and the time to uncover additional discounts. For extra savings, choose a hotel that offers free breakfast, free parking, free shuttles (or the ability to walk to the parks) as each of those charges can make a huge difference in your daily costs.
People who are lucky enough to have Access Perks as an employee benefit will have access to deep discounts on flights, hotel stays and car rentals. If your organization already offers Access Perks, be sure to remind your employees how to maximize their discounts when planning their next vacation. If not, remember that travel expenses are a great opportunity for employers to be a big hero. Employee travel perks are hugely popular and cost effective, making them a motivating lifestyle benefit to add to your arsenal.
Visit on Weekdays and/or During the Off-Season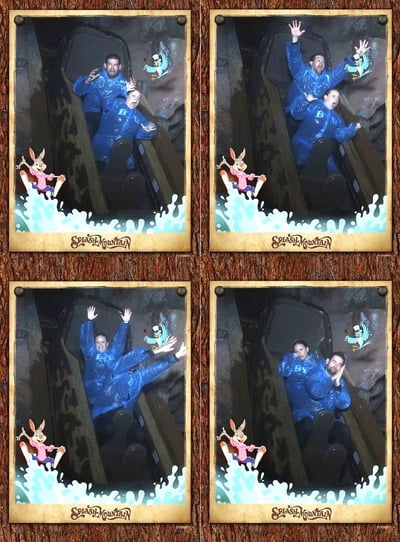 If you have the privilege of taking extra time off work and/or school, it could be worth your while. That's because crowds are predictably larger on weekends and holidays, especially long holidays like spring break, or holidays that come with special theming, like Halloween. Planning your vacation when crowds are smaller could make it less tempting to splurge on the Genie+ upcharge and it's Lightning Lane passes.
Get your Freebies
Throughout the parks are fun little freebies just for the asking. For example, you can stop by Guest Services to get a free pin showcasing that you are celebrating a special event like a birthday, anniversary or first Disney visit. Ask around to any friendly cast member and you could be directed to free chocolate samples, free pixie dust (hair glitter), free souvenir maps and more. Plus, once you enter the park, all the parades, shows and fireworks are included, so plan your day around the show schedules (reserve a seat if necessary) for a magical time.
Take your Own Photos
Disney offers amazing photo opportunities throughout the park: fun photo props, magical backdrops, character meets, and of course the ride photos to capture your joyful (or terrified) expression. But it will cost you. Purchasing a photo pass will give you access to every image Disney photographers take of you – but if you want to save the money, just hand your phone to a cast member and they'll happily snap a picture for you.

Pack your Snacks and Refillable Water Bottles
Disney parks boast some amazing snacks and treats. However, if your only goal is to keep up your energy, packing in your own snacks is a budget-friendly option. Even better, you can stay fully hydrated with free water from drinking fountains and water bottle filling stations throughout the park or complimentary cups of ice water available at any fast serve restaurant.
Pack in all Your Food or Dine Outside the Park
All Disney Parks allow outside food and even provide picnic areas, complete with lockers, for those wanting to save a small fortune. Alternately, you have the option to leave the park and re-enter later. With the parks opening as early as 8 am and closing as late as midnight, many people find that an afternoon break (maybe even a nap) can keep them charged and ready to play. Plus, it gives you the opportunity to eat your main meal in your hotel room or at a nearby restaurant that will be cheaper (and may even offer special dining deals).
Buy your Wearables Beforehand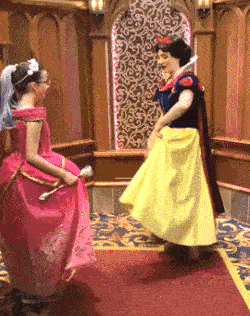 It's no secret that items sold inside the Disney Parks come with a premium price tag. Matching T-shirts (yep, we're THAT family), princess dresses, specialty mouse ears, Star Wars cloaks, etc. can all be found elsewhere for a fraction of the cost. All it takes is a little advanced planning to keep your budget in check.
Budget for Your Must-Haves
You don't necessarily have to cut out all but the bare necessities. Most people have at least one thing they can't leave the park without. Maybe that's a dole whip… or three… or twenty. Maybe you're dying to personalize your own premium lightsaber in an immersive experience. Maybe it's a character dining breakfast with the princesses that will be the highlight of your trip. As long as you're not picking ALL the extras, you can certainly fit a must-have or two into a tight budget.
New and Upcoming at Disney Parks:
Disney keeps innovating to breathe life into all your favorite fairy tales. Throughout 2023, you can enjoy the following events and attractions at Disney Parks:
The 100 Years of Disney Celebration is underway. Currently, Disneyland is decked out with new platinum statues, shows and character costumes all to honor the 100th anniversary of the founding of the Walt Disney Company. Walt Disney World is still celebrating its own 50th anniversary until March, after which new specialty surprises are rumored to grace Orlando and international parks too.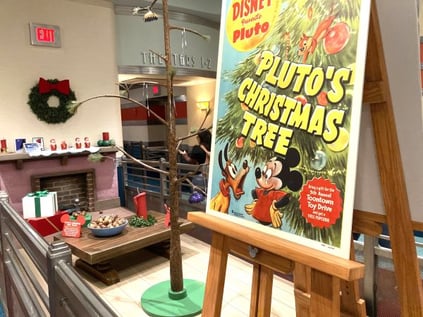 Minnie and Mickey's Runaway Railway in Disneyland opened Jan 27, 2023, just in time for my family to be among the first to enjoy it. I was raised on wacky Mickey & friends cartoons, so I loved this ride. It invites you to (literally) step inside one of those cartoons and become a part of the story. Plus, the ride proves Disney's dedication to detail and to making even long waits enjoyable. The line wove between cartoon "memorabilia" that kept hitting the nostalgia button over and over again.
Mickey's Toontown in Disneyland (now open!) is a zany interactive land where kids can jump, slide, climb and even splash. And of course it's a colorful place to meet many of your favorite classic Disney characters. On a personal note, I can confirm that Mickey Mouse (and all the other characters) are giving hugs once again, much to my own Mickey-obsessed toddler's delight.
Tron: Lightcycle Run in Walt Disney World Magic Kingdom (scheduled to open April 4. 2023) will take guests on a high-speed race across the Grid. The catch? You'll be leaning forward on your very own lightcycle.
Take Your Benefits from Zero to Hero by Adding Discount Disney Parks Tickets
So, are you ready to shell out the thousands (or millions) it would take to send all your employees on an all-inclusive Disney Parks vacation? Yah, neither are we.
However, if you are ready to help bring the magic within reach, Access Perks loves helping organizations offer travel discounts on park tickets, hotels, flights and more.
For even more Disney insider tips and reasons to send your employees on a Disney vacation, check out these articles: