Everyone loves "free."
But any time a product comes without a price, I can't help buy ask, "what's the catch?"
When it comes to employee discount programs, the whole point is to captivate employees and generate positive engagement -- no small feat. And some do that remarkably well. But others lack value and therefore can be downright damaging to the company.
As with anything, it's best to weigh quality against cost to find the program that offers the biggest bang for the smallest buck.
The lure of "free" is hard to resist, but most of the time the buck is small because it comes with no bang.
What Free Employee Discount Programs Aren't Telling You
There are several issues with super-cheap and free employee discount programs that should give any executive pause before offering them as a benefit to employees. Here are ten facts you probably won't hear them admit:
1. It's free for you, but a revenue generator for them -- How do "free" employee discount programs survive? They collect revenue off every transaction. These are called "affiliate offers," and they reward referring sites with a percentage of every transaction they generate. The result is that the offers themselves are lower so that there's enough margin to pay back to the discount provider.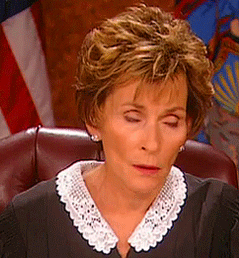 2. They're giving your employees advertisements -- The affiliates-only model incentivizes the discount program provider to push the most-profitable deals, instead of serving up the most relevant offers to employees. It's how free employee discount programs maximize their earnings, regardless of whether it helps employees or not.
3. There aren't many offers employees will actually use -- Free employee discount programs are typically almost 100% online-based. While online shopping is growing, it only comprises about 10% of national spending. Employee usage of the program will be dependent upon in-store offers, which are not part of freebie programs.
4. The deals are publicly available -- The deals being served by cheap and free employee discount programs usually aren't exclusive or even unique. They're freely available to the public at large through online searches, daily deal providers, and at deal aggregator sites. Employees will recognize fairly quickly that a retailer's "Back to School" sale isn't really an exclusive benefit, but instead a publicly available marketing campaign.
5. Employee data is likely being sold -- The other way some free employee discount programs create revenue is selling usage and redemption data back to the retail community. This is usually disclosed, but buried in mounds of fine print.
6. There's no customer service -- Eventually, an employee is going to have a hiccup redeeming an offer or a question about how to use the discount. Free employee discount programs don't have member service centers, so most of these issues wind up being routed to your HR department.
7. There are no mobile-based coupons -- As smartphone adoption grows, so does mobile coupon usage. One report by Mobile Commerce Daily discovered 96% of mobile users search for coupons to find deals when they go shopping. A discount program with coupons available anytime, anywhere on a mobile device is instantly relevant to nearly every person in an organization, but these offers won't be found in most free or cheap programs.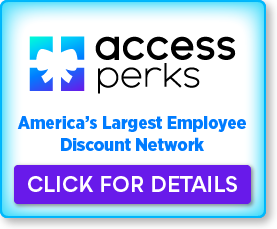 8. They don't have a direct relationship with the merchants -- Why does this matter? Major retailers are constantly rolling out deep, limited-time offers and special deals for certain promotional partners. Like mobile coupons, these deals simply won't be found in most free employee discount programs which are made primarily of publicly-available offers.
9. Your employees will be spammed -- Many free employee discount programs bombard members with an avalanche of marketing, including frequent emails. These programs are comfortable employing spam tactics, but it may wear on your employees very quickly – to the detriment of their employer.
10. They'll add complicated, fruitless schemes -- To help make the publicly available offers seem more attractive, some free employee discount programs will allow employees to earn points from their purchases that can then be redeemed for merchandise. Unfortunately, the amount of points required to earn a piece of merchandise is so high that most employees will never benefit from this feature. While most people love to earn points on any kind of purchase, there can be repercussions when they can't actually do anything with them.
What's In A Benefit?
This is a day and age when employees' eyes wander. One study suggests that at any given time two-thirds of workers are open to other opportunities or already seeking their next job.
That means every quality benefit your company offers gives you an advantage not only with attracting new employees, but with retaining existing high performers. And quality, engaged employees only do good for the bottom line. According to Demand Metric, companies that engage over half of their employees retain over 80% of their customers. There's an obvious ROI to quality employee benefits.
While free and cheap are hard to turn down, these programs aren't likely to move the dial in a positive direction. In many cases, it'd actually be better to go with nothing at all over something that will frustrate employees and therefore be a detriment to the organization.
Making an Investment (And Enjoying the Return)
The purpose of an employee discount program is to build good will between employer and employees by helping them save money. That requires relevant offers, responsible marketing to drive usage, and solid customer service. Without those, it's just some offers that maybe employees will stumble on and consider using, with no benefit driven back to the employer.
The good news: great employee discount programs are effective engagement-builders, and roughly cost about the same as buying each employee a candy bar every month. When the typical employee can turn that benefit into a few hundred dollars in savings regularly, that's an ROI that no other benefit can offer. A freebie program just gives you exactly what you pay for.