Who doesn't love "free" stuff?
But any time we're offered something for free, we can't help but ask, "what's the catch?"
When it comes to employee discount programs, the whole point is to attract and engage your employees and generate good will -- no small feat. And some discount programs do that remarkably well. Others simply lack any compelling value that after a few months, your employees will mock the program behind your back, and you're left wondering why nobody uses it.
Anytime we're offered a choice between something for free versus a similar item that has a cost, we must be willing to ask the hard questions about why anyone would give away something of value. The answer lies in the popular catchphrase, "follow the money."
The lure of "free" is hard to resist, but for employers hoping to get a compelling discount program for nothing, they'll likely discover that more often than not, free discount programs are free for a reason.
What Free Employee Discount Programs Aren't Telling You
There are several issues with "no upfront costs" and "free" employee discount programs that should give any executive pause before committing to offering it as a benefit to employees. Here are ten facts you probably won't hear them admit:
1. It's free for you, but a revenue generator for them -- How do "free" employee discount programs survive? They collect revenue from every transaction. These offers are called "affiliate offers," and they give commissions to referring sites for every transaction. The result is your members get lower discounts because a significant portion of the available discount margin is skimmed off the top. This is how they generate the equivalent amount of revenue you didn't pay them when you signed with them. In the end, because the discounts are ho-hum, your employees will eventually ignore your program.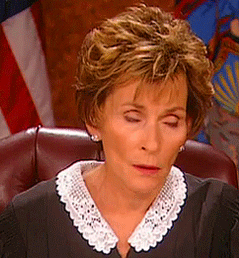 2. They're giving your employees advertisements -- The free model incentivizes the discount program provider to push the most-profitable deals for them, instead of serving up the deepest discount offers that appeal to your employees. It's how these free employee discount programs maximize their earnings at the expense of YOUR employees.
3. They don't offer in-store deals at popular places like restaurants -- Free employee discount programs must only offer discounts they can monetize. It means they won't offer restaurant discounts or any other discount that's redeemed in person. If they can't take a portion of the transaction, that discount won't ever see the light of day with your employees. That's why free programs will typically offer only online-based discounts. In-store offers rarely show up.
4. They want you to believe they have many in-store locations -- Many discount programs know the value of in-store offers. So when it comes to describing the number of participating in-store merchants, they'll use tricks to make it appear as though they have done the hard work of creating an in-store discount network. Instead of saying how many physical locations they have in their network, they'll say they have a bazillion "discounts" or "ways to save." They'll often use creative math so you'll think their network is bigger than it is. Without knowing how many actual, physical locations are in their network, it's almost impossible to make an educated, apples-to-apples comparison between competing discount programs. And that suits them just fine.
5. The deals are public and forgettable -- The deals being served by cheap and free employee discount programs usually aren't exclusive or even unique. They're freely available to the public-at-large through online shopping searches, daily deal providers, and deal aggregators. Employees will see real quick that your free discount program's "Back to School" sale isn't really an exclusive benefit, but instead a sophisticated public marketing campaign.
6. Your Employee data is being "monetized" -- Another way free employee discount programs create revenue is by selling your employees' usage and redemption data to a host of willing buyers. They often disclose this practice in their contract, but it's buried in mounds of legalese. Other times, it's not disclosed at all.
7. There's no customer service -- Eventually, an employee is going to have a hiccup redeeming an offer or they may have a question about how to use the discount. Free employee discount programs don't have a member call center because they have no control or influence over the post-sale transaction. Most free programs readily admit they are an unattached third party. The result is your members are on their own when it comes to chasing down an issue. It also means many of these issues wind up being routed to your HR department.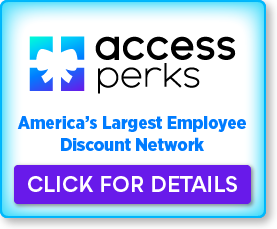 8. They don't have a direct relationship with the merchants -- Why does this matter? See number 7 above. (Without a direct relationship, they're in no position to solve problems.) Another reason is that major retailers usually roll out deep, limited-time offers only through certain targeted promotional channels. And because they don't want to expose a deep discount to existing customers who are willing to pay full price, these deeper discounts are limited to private, password-protected discount networks that can assure the retailer that their discount won't be exposed to the public. Because most free employee discount programs depend on deals that are only available to the general public, your members will never see these deeper discounts.
9. Your employees will be spammed -- Many free employee discount programs use questionable marketing practices that bombard members with an avalanche of unwanted marketing emails. These programs are comfortable employing spam tactics, such as ignoring unsubscribe requests, or using a confusing opt-out process so your employees can never figure out how to make the emails stop. It tends to wear on your employees very quickly – and makes you, the employer, the bad guy.
10. They'll add complicated point schemes -- To help make the ho-hum discount offers seem more attractive, some free employee discount programs will offer employees an "opportunity" to earn points from their purchases. These points are used as an incentive to accumulate points toward an enticing reward. Unfortunately, what these programs don't readily reveal is that the threshold of points required to earn a prize is so high that most employees will never benefit. At first, your employees will be excited about earning points from their purchases, but after a while, they'll blame you because they can't actually accumulate enough points to get anything of value.
What's In A Benefit?
Now more than ever, your employees are always looking to improve their financial situation. Employee loyalty is almost a thing of the past. One study suggests that at any given time two-thirds of workers are open to new opportunities or, they're already seeking their next job.
That means a truly meaningful lifestyle benefit your company offers can not only help you attract new employees, but also retain your existing employees. In addition, a powerful lifestyle benefit can also drive bottom-line revenue. According to Demand Metric, companies that can engage over half of their employees will retain over 80% of their customers.
While free and cheap are hard to turn down, these programs aren't likely to move the needle when it comes to employee engagement or retention. In many cases, it's actually better to never launch such a discount program if it ends up frustrating your employees. Such a program will eventually reflect poorly on your business, but also those who promoted the discount program to the company/organization.
Making an Investment (And Enjoying the Return)
The purpose of an employee discount program is to build goodwill between employers and employees by helping them save money. That requires relevant, deep discounts, responsible marketing to drive usage, and solid customer service. Without those, your discount program will lack enough value to keep your employees engaged over time.
The good news is a compelling employee discount program can be an effective engagement-builder and should cost about the same as giving your employees a small candy bar each month. When the typical employee can turn that benefit into a few hundred dollars in savings regularly, that's an ROI that no other benefit can offer. It's also an inclusive lifestyle benefit that offers every employee a powerful tool that can stretch their paychecks.