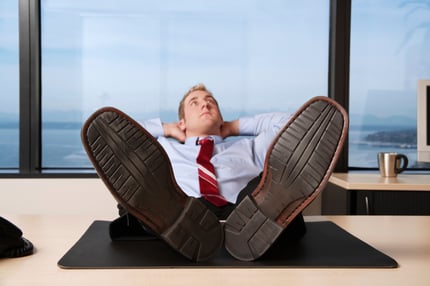 Millennials are very important people.
At least that's what they want everyone to believe, right?
There is a general feeling that Millennials tend to swagger into an office and expect to be running the show within days, if not sooner.
They're know-it-alls, spoiled brats who don't understand the concept of paying dues, right?
It's a stereotype attached to Millennials. And while stereotypes often have an element of truth to them, the perception of Millennials needs to be shifted away from "entitled" to "eager."
Employee engagement impacts customer engagement. Millennials are the largest generation in the current workplace, so it's important to the bottom line to start taking advantage of their unique abilities and attitudes.
That means feeding them opportunities, letting them fail and/or succeed on their own merits, and helping them learn from it.
A Different World
To understand their desire to mean something to their employers, it's important to understand what's happening in the background for Millennial employees.
First, they're the most highly educated generation in American history. They have a wealth of knowledge and street smarts. Their professors and families have given them resources to learn and be successful. Millennials believe they know what they're doing when they walk into an office.
On the flip side, they're also saddled with loads of debt – an average of over $20,000 per person. A lot of them still live with their parents. So they have a pretty serious incentive to climb up the food chain as quickly as possible.
To them, "paying dues" is what they've been doing through years of education and debt. But don't confuse that with an unwillingness to work. 70% of them work up to 20 hours or more outside the office each week.
Generation Entrepreneur
In a recent Millennials in the Workplace post, we discussed how their desire to improve the world around them was shaped largely by society. The same can be said for their desire to be creators and leaders.
Millennials grew up in a time when entrepreneurs became rock stars. Steve Jobs, Mark Zuckerberg, Sergey Brin and Larry Page, Elon Musk, even Oprah - they're all people who made billions and didn't fit the mold of successful businessmen as crotchety old curmudgeons in suits and combovers.
No, those entrepreneurs are seen as rebels, and Millennials want to emulate them:
66% of millennials would like to start their own business and 37% would like to work on their own (Bentley University)
53% of millennials aspire to become the leader or most senior executive within their current organization (Deloitte)
52% of millennials say opportunities for career progression is the most desirable quality in a workplace, 35% say it's good training and development programs (35%) (PWC)
We're not saying that the Millennial you just hired is the next Steve Jobs, but their ambition and independent spirit can be harnessed in a way that greatly benefits the company and its clients.
The Takeaway
One common trait among those entrepreneurs Millennials admire is each of them embraces the benefits of failure. Fast iteration and learning are invaluable to a company, and Millennials are willing to embrace those opportunities.
Give them opportunities to succeed, fail, and learn.
Within reason. Don't fire your CEO, or hand over the reins to your most important accounts just yet. Don't give them a promotion that someone else is more deserving of just because the Millennial is louder about it.
Instead, give Millennials incremental opportunities.
What else can do they in their current position to help their clients, or coworkers?
Consider the strengths of each Millennial employee you have, and craft opportunities for them that maximize those strengths.
They may surprise you. Even better, they'll probably learn.
Heck, they may also inspire their co-workers to push their own boundaries.
Here are a few other ideas to help you engage and challenge Millennial employees (and quite frankly, other aspirational employees in your business):
Invest in training and learning. Training and learning opportunities are seen by many as an employee benefit, or a way for the company to invest back in employees. It shows the company wants employees to not only be better at their jobs, but to also earn promotions and climb the internal corporate ranks.
Start a mentoring program. Assign new employees a veteran from whom they can learn about the company. The mentor can be from other departments, which will help new employees learn how the company operates and inspire new collaborations.
Encourage intrapreneuring. Some employees may have a great idea for a new product, a new use for an existing product, or an idea for a bold new branch for the business. Not every idea will work, but encouraging entrepreneurship from employees will inspire creativity, and they'll appreciate the opportunity to show leadership.
Be open to altering your organizational structure. An employee who was hired for X Purpose may discover that she can add a lot of value to the company by doing Y (which hasn't been a role for anyone previously). Be open to new ways of doing things and new structures that maximize the strengths of employees, instead of rigidly enforcing a structure simply because that's the way it's always been done.