Employee benefits.
*sigh*
The bane of every HR director's existence.
Well, the benefits themselves aren't so bad. But finding ones that are affordable and engaging? That's the trick.
It's an ongoing battle to provide enough while staying within budget limitations. Because it's not just about quantity. Far from it, in fact. The real chore is to find the best employee benefits for your specific organization. After all, if employees don't prize their benefits, why are you paying for them? Isn't that their job? For employees to love them? The whole purpose of employee benefits is to add value for employees that encourages long-term loyalty and engagement with you, their employer.
And in truth, that's when working in HR gets fun. (No, that's not an oxymoron.)
Crafting the perfect employee benefits package can bring about a great deal of stress. But finding the right corporate perks, and watching employee engagement soar as a result, can be incredibly rewarding.
So what do employees want?
Which Employee Benefits are in Highest Demand?
One survey by Justworks recently asked employees what benefits matter most when deciding whether to accept a job. Not surprisingly, health insurance topped the list.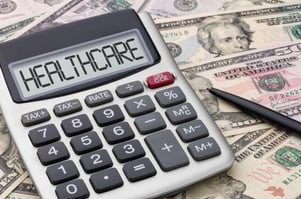 Unfortunately, rising healthcare costs and subsequent mounting insurance premiums make it harder and harder for companies to keep up. As a result, employees wind up with less coverage for a higher price. (For a more detailed look at the effect it's having on consumers and their employers, read our article: 2019 Employee Benefits Costs: Rates Going Up Again.)
Consequently, organizations are forced to think outside the box and find ways to offset the increasing prices of health insurance. Often, they look to the next most important benefits and determine where they can have the biggest impact.
Numbers 2 and 3 on the Justworks survey were paid time off and 401(k). Both are fairly standard benefits, and both offer limited leeway to be creative. Either you provide them, or you don't.
Corporate Perks Distinguish Organizations
Right behind number 3, workers ranked employee perks as the fourth most influential benefit when determining whether or not to accept a job. And one need only look to Silicon Valley to uncover that Perks are the future of employee benefits. Giant corporations like Amazon, Google and Facebook have implemented cutting-edge perks that are amplifying engagement within their offices.
Unlike core benefits like insurance and PTO that employers provide because everyone else does, perks allow endless room for innovation. Employee perks are where HR Professionals can be visionary with their benefits.
With corporate perks, organizations get to provide the stuff that no one else offers. It's an opportunity to truly set themselves apart from other employers and stand out from the pack in the war for talent.
Smart corporations have the opportunity to make a difference on an individual level when they offer unique employee benefits. These are the benefits that aren't expected, aren't required by law, but make a huge difference in their employees' everyday lives – which is why they are often referred to as lifestyle benefits. The best employee perks identify top-tier employers as great places to work. And in today's tight labor market, every advantage matters.
What Makes a Good Corporate Perk?
The quality of an employee perk can be determined by asking 3 quick questions:
1. Is it easy to use?
If it's a pain in the keister to use – they ain't gonna. And if they never use it, they'll never love it. So, keep it simple and make it a breeze to access.
2. Does it make their life better?
Employees are substantially more likely to use (and value) a perk when it solves their problems. They particularly like those that save them time and/or money.
3. Does it support their personal goals?
Though it's easy to forget, employees do have lives outside the office. Perks workers can use with their families, to pursue their hobbies and achieve their personal goals, often reign supreme.
With these criteria in mind, here is a list of employee benefits and perks to consider.
20 Unique Corporate Perks
Healthy Breakroom Snacks – Treats are good, but snacks that keep employees on track with their personal health goals carry even greater weight. (No pun intended.) The wellness team at our company fills the breakrooms with healthy snacks once a week on "Think Fit Thursday", then sends an email around outlining the health benefits and reminding us to swing by and grab one.
Food Trucks – Bring in food trucks to make the decision of what to eat for lunch easier. Even better, surprise your employees on occasion by picking up the bill. People love free food.
Auto Services – Arrange for an auto detailer or mobile oil change service to come to the office parking lot. Employees can sign up for the service and it frees up their time they would have spent after work getting the service done (not to mention all that time they spend waiting in the lobby).
Bring Your Pet to Work – Even if this isn't possible every day, offer special occasions for employees to bring their furry friends to the office. It'll mean a lot to those with pets and also help build camaraderie among workers as they socialize their fur babies.
Pet Insurance – Every animal owner knows that veterinarian care can get expensive. Pet insurance will be a life saver for many employees when Fluffy gets sick or Spot needs his teeth cleaned.
Travel Stipends – Studies show that vacation is not only good for the employee on an individual level but that it helps their effectiveness at work upon their return. Help your employees get on the road more often by kick-starting their vacation with a little cash.
Travel Discounts – Don't have the budget to offer cash stipends? There are other options. Provide travel discounts on hotels, car rentals, restaurants and theme park tickets with employee discount program

s

or through direct negotiations with travel vendors.

In-office Haircuts – It can be hard to get to the salon when you work full-time. Bring a stylist into the office for the day to provide employees a convenient way to cross something off their to-do list.
Discounts on Meal Prep Services – It can be daunting to go home after a long day at work and start from scratch to figure out what to eat for dinner… and then actually prepare it. Meal prep service like Blue Apron or Hello Fresh cut down time and effort required to put healthy meals on the table. Arranging for discounts that make these services more affordable can relieve a huge burden for employees.
Paid Parental Leave – One of the best ways a company can prove their family friendliness is by going above and beyond traditional maternity leave. Some employers are supporting new parents by providing paid leave for mothers and fathers who take time off to care for their new additions. Currently, just 13% of employers offer paid parental leave. Microsoft generously offers five months of paid leave for new birth mothers and three months for new fathers, adoptive parents and foster parents.
Laundry Services – Every company may not be able to offer on-site dry cleaning like Google does. But if employers think creatively, there may be other ways to help meet this need for their employees. Companies could consider employee discount programs that provide deals on these services or arrange for pick-up and drop-off at the office. Either way, helping reduce the amount of dirty laundry workers have to deal with at home is sure to be a big hit.
Death Benefits – This is another area where Google goes the extra mile with its benefits. If an employee passes away, they continue to pay 50% of their salary to the employee's spouse or domestic partner for 10 years. On top of that, they pay each of the employee's children $1,000 per month until they reach age 19 (or 23 if they're a full-time student). It provides a whole new level of financial security that has literally brought widows to tears.
Tuition Assistance Programs One of the best ways to invest in your employees is to provide them easier access to higher education. Data shows it returns 129% on the investment with increased employee retention and the opportunity to promote from within as workers gain greater knowledge and skills. And as a tax-free benefit for workers and a business deduction for employers, it may not be as expensive as it initially sounds.
Student Loan Repayment – The average college graduate walks away with nearly $30,000 in debt tied to earning their bachelor's degree. And only half of those grads say their lifetime financial benefits of earning their degree outweigh the costs. With about 1 in 5 borrowers behind on their payments, employers have a unique opportunity to swoop in and help meet that need for their workers. This perk sends a clear message to employees that you value their efforts to learn and grow.
Exclusive Discounts – The one thing all employees have in common is that they work to earn a paycheck. The best employee discount programs stretch those paychecks with deals at restaurants, department stores, on groceries and other everyday expenses.
Gym Memberships – Exercise is good for the body both mentally and physically. Paying for gym memberships for your employees will help them feel better and you'll reap the benefits of their increased productivity and improved health.
On-site Fitness Facilities – An alternative to supplying individual gym memberships is furnishing opportunities to work-out right in the office. Yoga classes, weight rooms, treadmills, or even a swim-in-place pool like Google houses, make staying in shape easier for employees and allow them much-needed time to de-stress.
Relaxation Rooms – Yelp takes breakrooms to the next level with a Relaxation Room in their office. It is set up like a spa, complete with massage chairs and scented candles. Other corporations like CapitalOne and Facebook even offer nap pods. The inviting environments allow employees to take a true break as they relax both their mind and body.
In-house Masseuse – Another great way to help employees de-stress is bring in a professional masseuse. They set up shop in a private area of your office and workers can take advantage of the free massage. Scripps Health in California skips contracting with an outside masseuse and instead, opts to employ their own.
On-site Childcare – Quite possibly the most significant responsibility for many workers is their children. This year's report from the Bureau of Labor Statistics revealed that in 63% of married-couple families with children both parents work. For this purpose, corporations like Boeing, Johnson & Johnson and Prudential Financial provide on-site childcare centers. In addition to saving families commute time, it provides parents the opportunity to visit their kids during lunch and see them throughout the day. Plus, most companies that offer this benefit make childcare much more affordable by subsidizing the cost or even offering it for free.
One Perk to Rule Them All?
Though it would be ideal if one single perk could serve as a magic pill to solve all workplace turnover and disengagement woes, that's probably not the case. And unfortunately, this article can't serve as a crystal ball to predict which corporate perks will return the greatest levels of happiness and on-the-job engagement from your specific employees.
More likely, a carefully crafted combination of inclusive benefits, uniquely designed for your people will do the trick.
So the best place to start is by assessing your employees' needs. What things matter most to them? In which areas of their lives can you have an impact? How can you reduce their stress and increase their satisfaction?
For more insight about employee perks and lifestyle benefits in the workplace, be sure to check out these related articles: "How to Discover Your Next Incredible Employee Perk" and "How to Pick the Right Voluntary Benefits".
We would love to hear from you. What unique corporate perks does your organization provide? And which ones do you wish they offered? Drop us a comment below.