Well, rates are at it again.
Early forecasts from
Society of Human Resource Management
and
PwC's Health Research Institute
are projecting that employers will see an average increase of 6% on their health benefits costs in 2019. When you consider that rates have been climbing year over year at this rate – or even higher – it makes you wonder if we're ever going to catch a break.
While employers and employees alike are disappointed and frustrated at the ever-growing cost of health insurance, its cause really isn't all that mysterious. Health insurance premiums are going up because healthcare prices are going up…for a slew of reasons: expensive specialty drugs, chronic illness, an aging population and provider mega-mergers, just to name a few. You can read more about those in our article 2019 Employee Benefits Costs: 10 Reasons Why Rates Will Increase.
"The economy, wages and the Consumer Price Index are not growing at the same rate as health-care costs, and that's troubling," explained Barbara Gniewek, principal at PwC. "Health care accounts for 12 percent of wages, double what it was 30 years ago, and that's without accounting for inflation."
The average increase is expected to be 6%, but just what the increase will be for your organization and your employees really depends on who you are.
How Rising Benefits Costs are Impacting Small Businesses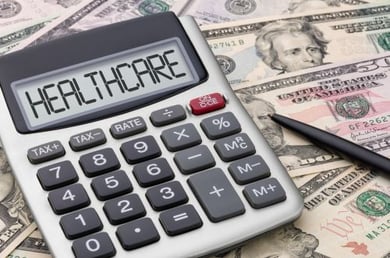 Historically, small businesses (those with less than 500 employees) have felt more of the pain from annual increases in health insurance rates than larger companies mainly because big claims have a greater impact on these groups than they do on mid-sized and large organizations.
In fact, many of these organizations see 10-30% hikes from one year to another. And often, smaller businesses have more limited budgets to devote to benefits – making the pinch of climbing health insurance costs even tighter.
How Rising Benefits Costs Are Impacting Employees
If you think employers have it bad, consider the plight of their employees. Health benefit costs are growing at two times the rate of wage increases, which is projected to be just over 3% in 2019.
What's more, the 2017 United Benefit Advisors (UBA) Health Plan Survey showed that employees are carrying the brunt of the rising premiums. Last year, what was a 6% increase across the board resulted in employers paying just 1% more while employees covered the additional 5%. The increased cost ultimately chips away at their take-home pay – leaving even less income to cover other bills and discretionary expenses.
The Problem With Increased Benefits Costs
With employees facing increased premiums, higher in- and out-of-network deductibles, reduced prescription drug coverage, higher out-of-pocket maximums and in many cases a more limited network of providers, one has to wonder what affect this has on turnover.
Employers are trying. They're grasping for solutions to the mounting problem of unaffordable benefits. Many are considering reducing coverage or switching to high-deductible plans as a means for keeping premiums down. Others are implementing a surcharge for adding a spouse that is able to obtain health insurance through their own employer. Unfortunately, these so-called "solutions" aren't often very helpful. They may slightly lessen the rate of premium increases but they introduce a whole new set of problems. Employees feel the weight of cut benefits and their engagement suffers for it.
Companies are forced to find creative ways to help their employees stretch the almighty dollar, or they risk their top talent jumping ship. With unemployment at a historic low and turnover the highest it's been in a decade, today's war for talent is fierce.
How To Enhance Your Benefits Package
Given the growing costs associated with healthcare delivery, it seems the only surefire way to keep rates down is not to use it. Meanwhile, some companies are turning to technology (like telemedicine services), while others have investigated self-funding their insurance benefits altogether as ways of taking more control of their own costs.
But what about finding other ways to beef up your benefits package – adding something where usage is actually encouraged?
Many employers are relying on low-cost/high-value perks to compensate for the increasing healthcare prices and to help ease the burden of day-to-day expenses.
Employers of all sizes are seeing success with America's best employee discount programs, which can save employees hundreds – even thousands – of dollars during the year on their oil changes, at restaurants, on clothing for the family, for their vacations and more.
There are other solutions, of course – tuition reimbursement, gym memberships, on-site meals, and others you can read about in this article from Employee Benefit Advisor: Employees Increasingly Excited About Soft Perks and Company-Culture Benefits.
Whatever you decide to do, it's clear that strategies are changing. The need to provide health insurance isn't going away, but due to mounting costs, it's no longer enough on its own. Adding perks like employee discount programs and company-culture benefits may be just the boost your employees need.
Head over to our article 10 Ways To Combat Rising Health Insurance Prices for strategies that may benefit your organization.