Note: Looking for 2017 data? Click here.
With the dawn of 2016, our workplace reality has changed quite a bit from recent years. Millennials are now a majority in the workplace, and their ideas are spreading to other generations.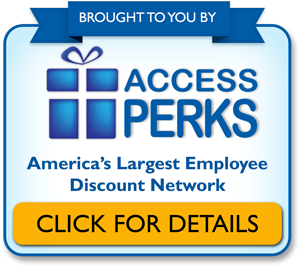 And just as we get our minds wrapped around that unique generation, here comes another one in Generation Z!
To help you keep track of the rapidly changing world, we've created this collection of 2016-specific employee engagement and loyalty data. We hope to cover everything that impacts employee happiness, from corporate perks to management competence.
We've provided links back to the original sources, as well as handy "Tweet This" buttons so you can share your discoveries with your friends.
Of course, all of these statistics will also find their way onto our Ultimate Collection of Employee Engagement & Loyalty Statistics. If you have data you'd like to see on these pages? Drop us a link in the comments.
This page is brought to you courtesy of Access Perks, our employee discount program built for small- and medium-sized businesses. Click here to check it out and learn more!
2016 Employee Engagement/Retention Statistics
32.6% of American workers are engaged (Gallup)

25% of employees are highly engaged, 40% are moderately engaged (

Aon Hewitt

)

24% of employees worldwide are "actively disengaged" (Gallup)
29% of millennials are engaged at work, 16% are actively disengaged, 55% are not engaged (Gallup)

35% of female employees are engaged compared to 29% of men (

Gallup

)

41% of women managers are engaged compared to 35% of male managers (

Gallup

)

29% of full-time state and local government employees are engaged at work (

Gallup

)

86% of employees say they're at least somewhat happy with their jobs, 43% are very happy, just 4% very unhappy (Staples)
21% of millennials say they've changed jobs within the past year, more than 3x the number of non-millennials (Gallup)

93% of millennials left their company the last time they changed roles (

Gallup

)

Millennial turnover costs the U.S. economy $30.5 billion annually (Gallup)
74% of all workers are satisfied with their jobs; 66% of those are still open to new employment (Jobvite)

US companies improved employee engagement from 63% in 2014 to 64% in 2015 (

Aon Hewitt

)

47% of workers report that they have had to replace more than 20% of their workforce during the past 12 months (

Spherion

)

69% of hiring managers say voluntary turnover has not increased at their companies in 2016 (

DHI Group

)

37% of employers say turnover has picked up over the past 12 months; 16% say it's dropped off (

WTW

)

67% of decision-makers say they're more concerned about turnover at their organizations now than they were 12 months ago (

Randstad

)

53% of HR pros say that the highest priority in the coming year is to retain top talent (

Xerox

)

46% of HR pros say retention is their greatest concern, followed by employee engagement at 36% (

SHRM

)

75% of companies agree it takes more time this year than last year to find the right talent to fill positions (

Randstad

)

24% of workers say their employers are putting in less effort to retain them; 15% say they are putting in more effort (

Spherion

)

The average employee tenure is eight years, the annual turnover rate is 19% and the involuntary turnover rate is 8% (

SHRM

)

1 in 3 workers will change jobs in the next 6 months (Saba Software)

26% of employees are liable to look for a new job during the next 12 months (up from 18% in 2015) (

Spherion

)

59% of US workers are likely to leave their jobs for new opportunities (

Adobe

)

50% of employees who say they love their current jobs would still leave for a new opportunity if given the chance (

Adobe

)

47% of Americans would leave for their ideal job even if it meant less pay (

Adobe

)

47% of employees are likely to look for a new job in the next year; 31% are extremely or very likely (Aflac)
42% of millennials expect to change jobs at least every 1-3 years (Jobvite)
50% of Millennials (compared with 60% of non-millennials) strongly agree that they plan to be working at their company one year from now (Gallup)

Millennials who feel they're at a great workplace are 25 times more likely to plan a long-term future at that workplace (

Great Place to Work

)

60% of Millennials are open to a different job opportunity (15 percentage points higher than the percentage of non-millennials)

(

Gallup

)

36% of Millennials report that they will look for a job with a different organization in the next 12 months if the job market improves, compared with 21% of non-millennials (Gallup)
Engaged millennials are 64% less likely to say they will switch jobs if the job market improves in the next 12 months

(

Gallup

)

55% of American employees (76% of Millennials), expect to change careers – not just jobs – at some point (Cornerstone)
42% of employees say they expect to have three or more careers in their lifetimes (Cornerstone

)

15% say it is very or somewhat likely that they will be laid off in the next 12 months (Gallup)

52% of women and 50% of men view greater job stability and security as "very important" in a new job (

Gallup

)

19% of US workers worry about being laid off (

Gallup

)

64% of Millennials consider themselves lucky to even have a job (

CBRE

)

63% of young females agree that employees should stay in their first job between 2-3 years, compared to 54% of males (Adecco)
44% of Millennials say, if given the choice, they expect to leave their current employers in the next two years (Deloitte)
66% of Millennials say, if given the choice, they expect to leave their current employers by 2020 (Deloitte)
45% of employees reported that they would be likely or very likely to look for other jobs outside their current organization within the next year (SHRM)

52% of U.S. workers said they are open to new job opportunities (

Aon Hewitt

)

69% of employees are open to other opportunities or already seeking their next job (

Rapt Media

)

50% of US workers are constantly looking for the next job opportunity (

ManpowerGroup Solutions

)

44% of US employees are actively looking for a new job (

Aon Hewitt

)

63% of full-time employees are actively looking for a new job (

ICIMS

)

26% of U.S. employees say they will look for a new job within the next 12 months, 15% are already actively looking for a new job (

Dale Carnegie Training

)

83% of full-time employees would consider leaving their current company (

ICIMS

)

43% of Americans say it is a good time to find a quality job (

Gallup

)

51% of employed Americans say it is a good time to find a quality job, 33% of those who are not currently working agree (

Gallup

)

51% of students say it is a good time to find a quality job (

Gallup

)

51% of Americans say now is a good time to find a good job in their local area (Gallup)

27% of companies say they've witnessed an increase in executives being lured away by other organizations (

Hunt Scanlon

)

51% of employees feel the expanding job market gives them more power to negotiate a higher salary, either with their current company or with another (

Spherion

)

63% of US workers say they likely would find a new job just as good as their current one if laid off (Gallup)
49% of Americans plan to spend six years or more at their current company (Finn Futures)
41% of employed workers over the age of 50 have spent two decades with the same company, including 18% who've stayed at least 30 years (Associated Press)
44% of employees say they would consider taking a job with a different company for a raise of 20% or less (Gallup)
50% of millennials say they would consider taking a job with a different company for a raise of 20% or less (Gallup)
Engaged Millennials are 26% less likely than millennials who aren't engaged to say they would consider taking a job with a different company for a raise of 20% or less

(

Gallup

)

89% of employees would consider a lateral move within their company, but only 27% of them would consider a lateral move to work for a different company

(

Cornerstone)
66% of employees will first look to see if there is an interesting and open position at their current company before looking elsewhere (Cornerstone)
Just 37% of engaged employees would consider leaving for a 20% raise or less, compared to 54% of actively disengaged employees (Gallup)

The attrition rate of disengaged employees is 12x higher than highly engaged employees over the period of a year (

Glint

)

8% of global employees are actively disengaged and intend to stay at their organization (

Aon Hewitt

)

Workers in the top 1% in terms of productivity add about $5,000 to profit per year, while a toxic worker costs about $12,000 per year (

Harvard

)

39% say it's harder to find a job now than the year before (Jobvite)

New hires who reported a poor onboarding experience are 8x more likely to be disengaged in their work and 11x less likely to recommend their employer as a good place to work after their first three months (

Glint

)

44% of job seekers are optimistic that they'll be able to find a job that suits their skills and qualifications (Jobvite)

47% of US workers don't know or are unsure of what their employers' core values are (

Eagle Hill Consulting

)

77% of employees who strongly agree that they know what their company stands for and what makes it different from competitors strongly agree that they plan to be with the company for at least one year (

Gallup

)

71% of millennials who strongly agree that they know what their organization stands for and what makes it different from its competitors say they plan to be with their company for at least one year

(

Gallup

)

63% of workers prioritize sustainability when considering employment (Staples)

85% of employees said they were likely to stay longer with an employer that showed a high level of social responsibility (

Ultimate Software

)

86% of new professionals/soon to be college graduates say it's important that the company they work for behaves in a socially responsible way (Nielsen)
Employees who work for "dream companies" are 11x more likely to stay at their company than those in dream jobs, have 41% more satisfaction, and are 3.5x more likely to say that their job inspires them (Bright Horizons)
Career satisfaction and work-life balance are the top reasons American employees stay at their current jobs (38% combined) (Cornerstone)

37% of employees say "working with a great team" is their primary reason for staying (

Gusto

)

54% of employees say a strong sense of community (great coworkers, celebrating milestones, a common mission) kept them at a company longer than was in their best interest (

Gusto

)

40% of employees choose to leave a job because of a "lack of advancement/opportunity" (

Express Employment Professionals

)

Millennials (29%) report that higher salary is the biggest contributor to their loyalty, compared to 20% of the broader workforce (Staples)
38% of employees cite work responsibilities and 30% cite work/life balance as leading contributors to their loyalty (Staples)
40% of Millennials who plan to remain in their jobs beyond 2020 say their employers have a strong sense of purpose beyond financial success (Deloitte)
54% of millennials say their loyalty to employers is influenced by how much their employer cares about their well-being (PwC)
71% of Millennials expecting to leave their employer in the next two years are unhappy with how their leadership skills are being developed (Deloitte)
70% of employees ranked being empowered to take action at work when a problem or opportunity arose as an important element of their engagement (SHRM)

59% of millennials; 44% of Gen Xers and 41% of baby boomers say opportunities to learn and grow are extremely important to them when applying for a job (

Gallup

)

87% of millennials rate "professional or career growth and development opportunities" as important to them in a job; 69% of non-millennials agree (

Gallup

)

Engagement plummets to 2% among teams with managers who ignore their employees, compared 61% for teams led by managers who focus on strengths (Gallup)
Higher workplace engagement leads to 37% lower absenteeism, 41% fewer safety incidents, and 41% fewer quality defects (Gallup)
Teams led by managers who focus on their weaknesses are 26% less likely to be engaged (Gallup)

Employees who believe that only obedience, predictability, deference to authority and competition with peers are valued are 32% less likely to be engaged, motivated and committed (

Vitalsmarts

)

59% of millennial employees who strongly agree that they can talk with their manager about "non-work-related issues" are engaged at work (

Gallup

)

75% of employees would stay longer at an organization that listens to and addresses their concerns (

Ultimate Software

)

Employees who believe their managers can name their strengths are 71% more likely to feel engaged and energized (The VIA Institute on Character)
33% would change to more empathetic employers for equal pay, and 20% would switch companies for less pay (Businessolver)

51% of employees who don't feel they have the support of leadership plan to leave their job in the next year, compared to 25% of those who do have leadership support (

American Psychological Association

)

30% more of the workforce is satisfied when there's even an informal recognition program in place (BambooHR)
75% of employees receiving at least monthly recognition (even if informal) are satisfied with their job (BambooHR)

When asked which recognition initiative has the biggest impact on employee engagement, HR pros cited: performance awards (33%), anniversary awards (20%), personal notes (10%) (

Michael C. Fina

)

According to employees, the most memorable recognition comes from an employee's manager (28%), high-level leader or CEO (24%), the manager's manager (12%), a customer (10%) and peers (9%) (

Gallup

)

51% of workers are satisfied with the recognition they receive at work (

Gallup

)

55% of retail managers say the head office rarely or never recognizes hourly employees for doing good work (

WorkJam

)

When companies select the top 20% most talented candidates for a role, they frequently realize a 10% increase in productivity, 20% increase in sales, 30% increase in profitability, 10% decrease in turnover and a 25% decrease in unscheduled absences (Gallup)
50% of employees say bosses sharing information and data has a significantly positive impact on productivity and motivation (HubSpot)
77% of employees desire relocating to a different city, state or country as a career move (Cornerstone)

84% of Millennials are willing to relocate for a job (

Graebel

)

15% of employees say their employer offers relocation opportunities

(

Cornerstone

)

82% of Millennials believe they will be required to relocate if they want to advance their careers (

Graebel

)

80% of Millennials would be willing to take a pay cut if necessary to relocate to a dream destination (

Graebel

)

32% of young women only keep their existing jobs just to pay off college debt (

1000 Dreams Fund

)

65% of IT pros stay in their jobs due to happiness at work, 19% cite convenience and 13% money (AlienVault)

37% of IT professionals plan to look for a new job in 2017 and 26% expect to accept a job offer (

Spiceworks

)

69% IT professionals plan to look for a new job in 2017 to advance their career; 64% for a more competitive salary; 40% for a company that prioritizes IT (

Spiceworks

)

58% of employers who hire independent contractors agree that "non-employee contingent workers are not as loyal"

(

Burson Marsteller

)

39% of employees say they'll likely consider making the shift to agile employment in the next two to three years (

Randstad

)

32% of employers have seen an increase in retention as a result of increasing their educational requirements (CareerBuilder)
25% of employers have seen an increase in customer loyalty as a result of increasing employee educational requirements (CareerBuilder)
80% of HR pros say that employee engagement is an important area of focus for their organization (Temkin Group)

85% of executives rated engagement as an important (38%) or very important (48%) priority for their companies (Deloitte)

64% of executives say they are measuring employee engagement once a year; 18% say their companies don't formally measure employee engagement (Deloitte)

49% of HR leaders named retention and leadership development programs as the top priority among talent management goals (Saba Software)

More than 50% of millennials said remote work opportunities boosted productivity, and 75% said they'd prefer to have more opportunities to work remotely (Deloitte)

Business units with high employee engagement have 28% less internal theft and 21% higher productivity (Gallup)
82% of employees say a pet-friendly workplace increases loyalty (Banfield)
1 in 5 employees would prefer to receive a promotion (higher title included) without a 3% raise, rather than getting that raise without a promotion (BambooHR)
Nearly one-third of employees would rather be recognized in a company-wide email from an executive than receive a bonus of $500

(

BambooHR

)

83% of employers believe attracting and retaining talent is a growing challenge (

Allegis Group

)

98% of HR pros are open to hiring former employees (Accountemps)
29% American workers say they have "boomeranged" at least once in their career, and 41% say they would consider going back to a former workplace (Spherion)
52%) of employees said their company currently employs at least one boomerang worker

(

Spherion

)

37% of employees believe their company favors hiring boomerang employees to save money on recruitment and training, while also minimizing risk

(

Spherion

)

33% of employees say the ability to collaborate makes them more loyal (The Economist)
Employers rated by employees as "pioneers" in supporting mobile technology saw better productivity (16%), creativity (18%), satisfaction (23%) and loyalty (21%) (The Economist)

85% of employees who feel their company's technology is ahead of the curve say they love their jobs (

Adobe

)

92% of employees say that having the technology to do their job efficiently affects their work satisfaction (

Ultimate Software

)

70% of employees believe technology improves work-life balance (

Adobe

)

36% of employees say they would leave for a job with a more "digitally progressive" employer (

Sungard

)

27% of companies conduct "stay interviews" to reduce turnover, 24% plan to implement them (Challenger, Gray & Christmas)

40% of employees planning to work past 70 feel they are stuck in their jobs, compared with just a quarter of those who expect to retire at 65 (28%) or before 65 (27%) (

WTW

)

54% of Boomers said that the "opportunity to make an impact on the business" was the best way to retain them (

Korn Ferry

)

59% of academic institutions are having a hard time retaining top faculty; 69% are having a hard time retaining staff (

Ellucian

)

47% of higher education institutions neither track nor measure employee engagement (

Ellucian

)

39% of higher education institutions do not offer any form of employee engagement opportunities (

Ellucian

)

58% of people with disabilities that are not visibly detectable say they are happy going to work each day (

Working Mother Research Institute

)

17% of retail managers feel their employees are "very motivated and engaged" (

WorkJam

)

47% of retail managers say at least 5% of their staff quit in an average three-month period (

WorkJam

)

63% of retail managers believe reducing turnover by as little as one associate per month could lift monthly revenues by at least 6% (

WorkJam

)

92% of retail leaders agree that preventing the loss of even one hourly associate per month would drive meaningful profits (WorkJam)

The top four reasons retail employees leave their jobs – poor management, scheduling difficulties, lack of training, falling wages (WorkJam)

62% of retail managers say they have lost employees due to scheduling conflicts (WorkJam)
2016 Workplace Satisfaction Statistics
88% of U.S. employees reported overall satisfaction with their current job in 2015, marking the highest level of satisfaction over the last decade (SHRM)
37% of employees indicated they were "very satisfied" and 51% "somewhat satisfied" with their jobs

(

SHRM

)

67% of employees are extremely or very satisfied with their jobs (Aflac)
77% of US employees say they're satisfied with their workplace, ranking third in the world (

EdenRed

)

70% of American employees say they love their jobs (

Adobe

)

80% of Americans would continue working even after winning the lottery; 51% would continue working at their current job (

Adobe

)

In a ranking of 35 countries, Colombia ranks highest for job happiness globally while Japan ranks last (Indeed)
Cities with the happiest workers: Los Angeles, Miami, San Diego (Indeed)
Cities with the lowest level of job satisfaction: Denver, Indianapolis, Louisville (Indeed)
40% of Millennials have high job satisfaction (Deloitte)
Highest-ranking factors in job satisfaction worldwide: Work-life balance, Management, Culture (Indeed)
According to employee surveys, 2016's leading job satisfaction contributors are: respectful treatment of all employees at all levels, compensation/pay, benefits, and job security (SHRM)
60% of HR leaders believe that their companies provide employees with a clear career path; just 36% of employees agree (Saba Software)
50% of job seekers say that their most recent employer has helped them advance in their career (Future Workplace)

23% of employees say job does not take full advantage of their skills, training (

Gallup

)

Top steps organizations are planning to retain talent: new career development opportunities (61%), market pay adjustments (37%), more non-cash recognition (24%) (

Xerox

)

93% of employees said trust in their direct manager is important to remain satisfied at work (

Ultimate Software

)

76% of employees don't trust bosses who fail to share company data (GeckoBoard)
63% of adults under 45 say that "owning their own business would be the best employment scenario" (Finn Futures)
85% of new professionals/soon to be college graduates said employee treatment and welfare were what they look for in future employers (Nielsen)

57% of employees said "meaningful work" contributes most toward a positive workplace sentiment (

Namely)
Top employer attributes that jobseekers value most: salary and employee benefits, long-term job security, pleasant working atmosphere (

Randstad

)

88% of millennials found their job more fulfilling when they were provided opportunities to make a positive impact on social and environmental issues (Cone Communications)

Traits Millennials look for in employers: treat employees fairly (73.1%), corporate social responsibility (46.6%), brand image (39.5%), prestige (30.5%) (

NSHSS

)

Work atmosphere traits Millennials seek in employers: work/life balance (69.2%), friendly coworkers (57.3%), friendly to people of all backgrounds (55.3%) (

NSHSS

)

57% of Millennials say that work-life balance and well-being in a job are "very important" to them (

Gallup

)

95% of millennial employees report that work/life balance is important to them, with 70% saying it's a very important aspect of their careers (Deloitte)

33% of Millennials want collaborative workspaces (

CBRE

)

78% of Millennials see workplace quality as important when choosing an employer (

CBRE

)

35% of workers say an eco-friendly workplace is important to consider when looking at a new job, compared to over 50% of Millennials (Staples)
39% of employees are concerned about their position being automated or made obsolete in the next five years (Jobvite)
37% of employees have searched for jobs while at their current job (Jobvite)

51% of recent grads feel like they're underemployed (

Accenture

)

36% of IT professionals are happy or very happy at work, 32% unhappy and 31% neutral (AlienVault)

88% of HR pros have confidence in finding a new job (

SHRM

)

19% of HR pros admit to looking for a new job (

SHRM

)

42% of HR job seekers say salary is a key driver; 37% cite career advancement opportunities (

SHRM

)

78% of employees feel they are making a difference and appreciated when managers focus on their strengths over their weaknesses (The VIA Institute on Character)

67% of employees are happier and more productive when managers focus on the positive aspects of their performance (

Gallup

)

64% of employees believe they will be more successful at work by building on their strengths than fixing their weaknesses (The VIA Institute on Character)

67% of employees who strongly agree that their manager focuses on their strengths are engaged in their jobs (

Gallup

)

65% of employees who report having had a meaningful discussion with their manager about their strengths describe themselves as flourishing at work (The VIA Institute on Character)

61% of workers are satisfied with their boss or immediate supervisor (

Gallup

)

91% of workers say they feel motivated to do their best when they have leadership support (

American Psychological Association

)

89% of workers with leadership support are more likely to recommend company as a good place to work (

American Psychological Association

)

31% of workers believe the employers only care about profits and don't care as much about employees (Businessolver)
35% of employees don't think their employers care about them as a team member or person (

Rapt Media

)

57% of employees feel their leaders are detached from the workforce (

Rapt Media

)

27% of workers strongly agree that the feedback they currently receive helps them do their work better (Gallup)

31% of workers feel engaged in their work following a mostly negative evaluation (

Gallup

)

19% of Millennials say they receive routine feedback from managers (

Gallup

)

17% of Millennials say the feedback they receive from managers is meaningful (

Gallup

)

31% of Boomers felt they needed less feedback than millennials or Gen X (

Korn Ferry

)

68% of employees who receive accurate and consistent feedback feel fulfilled in their jobs (

Clutch

)

40% of millennials do not consider themselves fulfilled at work (

Clutch

)

74% of Gen Z said work should have a greater purpose than earning a salary, compared to 45% of millennials, 40% of Generation X, and 33% of boomers (

Monster

)

44% of employees believe that their employer cares about their wellbeing (PwC

)

26% of employees admit to sharing sensitive information outside the company (Sailpoint)
38% of employers say lack of qualified talent results in the most productivity lost within their organization (Aflac)

75% of employers ranked stress as their top health and productivity concern (

WTW

)

87% of employers reported that employees feel the most stress in regard to their performance

(

Xerox

)

36% of workers are satisfied with the amount of on-the-job stress in their jobs (

Gallup

)

Depression and anxiety lead to 15 billion lost days of work every year, at an estimated annual cost of US $1.15 trillion (

World Health Organization

)

44% of working adults say that their current job affects their overall health, but only 28% of that group believe the effect is positive (

Harvard

)

50% of millennials, 40% of Gen X and 35% of boomers say burnout is motivating them to consider changing jobs (

Staples

)

16% of employees say that their current job has a negative impact on their health (

NPR

)

63% of senior marketers say their job is somewhat stressful, 27% say it is somewhat stressful, 7% say it is very stressful, 3% say it isn't stressful at all (The Creative Group)
32% of senior marketers say the the more stressful the situation, the more productive they are; 60% say a little bit of stress motivates them but too much impedes their productivity; 8% say they are less productive with any level of stress

(

The Creative Group

)

17% of employees say financial stress impacts their productivity at work; 8% say it impacts their attendance (PwC)

70% of U.S. office workers and managers are putting in more than 40 hours a week (

Staples

)

64% of employees say their workplace and longer hours have contributed to stress (

Staples

)

58% of Generation Zers said they would come into work on evenings and weekends in exchange for a bigger paycheck, compared with 45% of millennials, 40% of Gen X, and 33% of boomers (

Monster

)

55% of Baby Boomers say that they are willing to work longer hours than other generations (

Korn Ferry

)

The average person in Europe works 19% less than the average person in the U.S. (

EBN

)

83% of employees say that more time off would increase their commitment at work (

Ultimate Software

)

41% of US employees spend half of their days off working or thinking about work (

Adobe

)

90% of employees who plan vacations ahead of time are happy with their professional success; 87% are happy with their workplace (

Project: Time Off

)

67% of Americans favor increased overtime eligibility (

Gallup

)

32% of employees say their employer encourages them to work in different departments to gain additional experience and skills (Cornerstone)

32% of workers believe their current skills will prevent them from earning a promotion (

Spherion

)

35% of employees are concerned about falling behind in acquiring the new skills required to succeed in more advanced future positions (

Spherion

)

28% of employees say personal finances have been a distraction at work (PwC)
One in four U.S adults (24.6%) receive company emails on their mobile device (Samanage)
Young Millennials age 18-24 (25.1%) and older Millennials age 25-34 (29.2%) are more than twice as likely to get company emails on their mobile device compared to Baby Boomers age 65+ (12.2%)

(

Samanage

)

19.2% of employees very often wake up to check email (Samanage)
36.8% of employees checked work emails during dinner, just not recently, and 23.6% very often check work emails during dinner (Samanage)
63.6% of Baby Boomers (ages 65+) said they have never checked work emails during dinner (Samanage)
35.2% of employes spend more than 1 hour checking email outside of work (Samanage)
10.5% of employees check work email after hours because their boss or client expects it (Samanage)
36.8% said they had said checked work emails during dinner, just not recently, and nearly one in four check work emails during dinner very often (23.6%) (Samanage)
20% of U.S. adults admitted negative feelings, including feeling overwhelmed and frustrated, toward checking email outside of work (Samanage)
73% of tech employees believed their company became a better overall company within the past six months (TINYpulse)

45% of Gen Z and millennials want to work in technology (45%), the next highest choice was education (17%) (

Future Workplace

)

54% of Gen Z say the people they work with is the attribute that matters most in order to do their best work (

Future Workplace

)

35% of Millennials say strong leadership defines a good work culture (

Staples

)

28% of Millennials say feeling appreciated contributes to their loyalty (

Staples

)

26% of Millennials say recognition motivates them to do their best at work (

Staples

)

43% of U.S. workers believe they are the top performer in their job (

PayScale

)

48% of baby boomers reported being the top performer at their employer for jobs similar to theirs; 40% of millennials reported being the top performer, the lowest of any generation surveyed (

PayScale

)

Workers who describe their employer as a mobile pioneer have productivity rates 16% higher than those described as low on mobile tech support (EIU)

Employee satisfaction (23%), creativity (18%), and loyalty (21%) rates are higher in workers who describe their employer as a mobile pioneer (EIU)

Mobile enablement pioneer organizations that give employees the ability to work anywhere anytime are more productive (49%) and satisfied (38%) (EIU)

Mobile enablement pioneer organizations that give employees the ability to effectively collaborate are more productive (21%) and satisfied (30%) (EIU)

Mobile enablement pioneer organizations that give employees quick and easy access to information are more productive (42%) and satisfied (31%) (EIU)

Mobile enablement pioneer organizations that give employees workplace flexibility are more productive (14%) and satisfied (27%) (EIU)

69% of men and 60% of women with disabilities report being generally satisfied with their career paths (

Working Mother Research Institute

)
2016 Employee Benefits Statistics