The cost for health insurance is on the rise again, with experts predicting that 2019 prices will be up an average of 6% over this years' premiums. This increase is consistent with the 5.5-7% annual growth in rates over the last 5 years.
While in some ways, the predictability in growth is a welcome change to the double digit surges we saw in the early 2000s, the staggering rate at which health care costs are growing overall is crushing employers and employees alike.
Health benefit costs are rising at two times the rate of wage increases and three times general inflation, "making this [cost] trend unaffordable and unsustainable over the long term," said Brian Marcotte, president and CEO of nonprofit National Business Group on Health.
The average increase remains 6% but an unhealthy number of organizations are facing spikes of 10-30%. These exasperating rate hikes leave employers facing the frustrating conundrum of how to keep employees happy and engaged while benefits continue to cost more for less coverage.
The reason behind the increase in rates is really quite simple: rates for health insurance are rising because the cost of health care is rising. Understanding the reasons behind this can be the first step in determining strategies for battling the insurmountable costs of providing benefits for your people.
10 Reasons Health Care Costs Are Going Up
1. Medical Advances
New treatments, procedures and drugs are constantly being discovered in the field of medicine. A few of these advances make health care more affordable but most researchers agree that as a whole, technological advances lead to increased costs for health care. This is in part due to advances that allow both initial and long-term maintenance treatment for conditions that were once considered un-treatable such as diabetes, end-stage renal disease and AIDS. Clinical progress has also expanded the scope of medicine by showing that conditions such as mental illness and substance abuse can be treated.
2. Expensive Specialty Drugs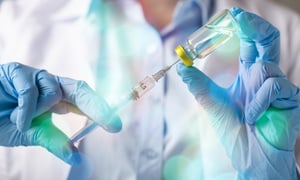 Prescription drugs have never been cheap – but new methods for manufacturing medications are making them even more costly than before. For example, specialty drugs are often "biologics" procured from living cells, and many are injected or infused intravenously, making them extremely expensive. These pricey medications now account for 50% of most employers' prescription drug spending but are prescribed to just 1.5%-2% of plan enrollees, Marcotte said.
"When you have an employee taking a drug that costs $30,000 a month, a $100 co-pay is not sustainable," explains Carol Taylor, employee benefit advisor at D&S Agency. "Eventually, we'll reach a point where the insurers won't be able to recoup the cost of prescription drug cost increases. Because of out-of-pocket maximums put in place by the [Affordable Care Act], the only way to offset the increased prescription drug costs will be through higher premium increases."
3. Shortage of Health Care Workers
The healthcare industry is being hit with a talent shortage as much as anyone. In fact, about one-third of nurses are baby boomers, who will retire by 2030.
The industry faces unique challenges when it comes to a worker shortage. Almost every position in the industry – doctors, nurses, technicians – requires a specific education and training. It takes 2 to 4 years of school to become a nurse and up to a decade or more before one can practice as a physician. This significantly narrows the field of potential candidates to fill jobs. The soaring demand for providers contributes to sky-rocketing prices as facilities try to save their workers from burnout.
4. Aging Population Requires More Health Care
As baby boomers retire from careers in medicine, not only will these highly knowledgeable workers no longer be available to treat patients, but many of them will require more medical care themselves.
By the year 2030, 19% of the U.S. population will be older than 65. These older adults are at higher risk for chronic illness and other health problems, and will remain the most frequent users of health care. With the number of geriatric patients expected to double over the next 30 years, demand for health care will increase… and so will prices.
5. Consumer Insistence on Convenience
There's no denying today's consumer is used to having their questions answered with the click of the mouse or a swipe on their smart phone. Health care is no different. The introduction of telemedicine into the market has been a game-changer for many people. Overall, it can drive costs down, as patients avoid costly Emergency Room or Urgent Care visits by instead using telemedicine options. However, it also tends to drive usage up which can be a contributor to increased premiums.
6. Unhealthy Lifestyle Choices
Nearly 70% of health care spending goes to treat conditions that are often related to lifestyle choices, such as hypertension, lung disease and obesity. Although a healthy diet and regular exercise can't guarantee optimum health, these habits keep many health conditions at bay.
In recent years, chronic illnesses such as heart disease and diabetes have become more prevalent as almost half of all Americans have at least one of them. As a result, the sickest 5% of the population accounts for 50% of the nation's health care costs while the healthiest 50% only use 3%. Many employers are incorporating Wellness Programs to encourage employees to be more thoughtful in their choices and lead healthier lives.
7. Physician Employment vs. Private Practice
More doctors are choosing to practice medicine as employees of hospitals, health systems and medical groups rather than as independent practitioners. These organizations tend to have higher costs and/or charge more than independent doctors. Likewise, procedures done in a hospital setting rather than in the doctor's office incur a facility charge on top of the physician's bill.
The Medicare Payments Advisory Committee reports that in 2017, the total Medicare payment for the most common office visit when performed in a hospital outpatient setting was $158, more than twice the $74 charged for the same visit in a physician's office. In addition, employed physicians commonly see fewer patients per day, requiring hospitals to hire more doctors to treat the same number of patients and increase prices in order to cover that cost.
8. Provider Mega-Mergers
Hospitals and health care systems across the country are merging, with 115 deals announced in 2017 alone.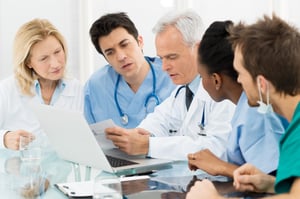 One intent of these mergers is to make more resources and funding available for research and high-cost procedures, leading to a higher quality of care. However, the lack of competition in the market also tends to drive prices up as providers gain a monopoly. Research shows that health care consolidation leads to a reduction in operating costs by 15%-30% but an increase in the average price of hospital services by 6%-18%.
9. Administrative Costs
Usually when we pay our health care bills, we think of the services provided by doctors, nurses and technicians. What we don't stop to consider is that administration costs account for 30% of U.S. health care costs, according to one study, thanks in large part to complex billing processes associated with America's healthcare system.
Administrative staff must reconcile self-paid accounts plus try to keep straight the policies, requirements, forms and procedures for each of the thousands of private insurance plans, not to mention Medicare and Medicaid. They also hire staff to track down people who don't pay their portion of the bill and even work with collections agencies when necessary. This complicated system necessitates 7 people to do billing for every 10 physicians in U.S. doctor's offices. That's not cheap.
10. Misunderstanding of Benefits
There is so much to understand about any given health insurance plan. You've got HMOs, PPOs, deductibles, premiums, co-pays, out-of-pocket maximums, and in- and out-of-network providers, specialists, primary care providers, co-insurance and more. Frankly, trying to keep the acronyms and terminology straight is enough to make one's head spin.
In one study by United Healthcare, only 9% of respondents knew the correct meanings for all four terms: "health plan premium," "health plan deductible," "out-of-pocket maximum" and "co-insurance." Without fully understanding the health plan, employees make costly health care choices, like unnecessary Emergency Room visits, that end of up leading to premium increases the following year.
How To Strengthen Your Benefits Package
When designing your benefits package, as with most things, knowledge is power. Understanding the ins and outs of why costs are what they are will prepare you to select the health plans and benefits that are right for your organization. You may want to check out our article 10 Ways To Combat Rising Health Insurance Prices.
Determine which pieces of the puzzle you can impact most and start there. Educate your employees on behaviors that help keep costs down. Put them in the driver's seat.
Consider adding flexibility to your health care offering. 55% of employees in one study said health benefits keep them on the job but that shot to 88% when customized benefits were available.
Add low-cost/high-value perks to your benefits package to soften the blow of increased health insurance rates and to help employees stretch their paychecks. For insights around picking the best ones (and the best employee discount programs) for your group, read How To Discover Your Next Incredible Employee Perk and How To Pick The Right Voluntary Benefits.