When it comes to the biggest banes of most businesses, there's not much that's more devastating than when employees walk out the door. After all, they're not just taking their talents with them – they're exiting with institutional knowledge that takes months, even years, to amass.
Of all the challenges facing HR professionals, nearly half cite TURNOVER and RETENTION as their greatest concern. And it should be a top priority – turnover costs way too much to overlook.
The Bureau of National Affairs estimates U.S. businesses lose $11 billion annually due to employee turnover.
Between the time it takes to find and train new talent and the productivity your business loses while they're learning the ropes, the costs can be astronomical and put a serious wrench in your business' growth.
One study suggests the cost of replacing a mid-level employee is 150% of their annual salary. And when we start talking about the cost of replacing high-level or highly specialized employees, we're looking at up to 400% of their annual salary.
And it's only getting worse.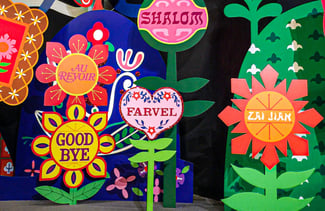 The gig economy has made today's job market more dynamic, forcing organizations to fight harder than ever to retain their top talent.
Turnover in the United States was 22% last year – the highest it's been in over a decade, according to the U.S. Department of Labor. This means if businesses aren't careful, they can expect break ups with more than 1 in 5 of their employees in the next year.
That's pretty startling – especially considering the findings of one study suggest 75% of the causes of employee turnover are preventable.
Perhaps the only thing more crushing than your top talent walking away is learning you could have done something to avoid it.
5 Reasons Employees May Be Giving Your Company The Boot
1. They Want Better Compensation
According to one survey, 44% of workers said they would leave their current job for one that pays more.
It's easy to see value in doing whatever it takes to keep your most-experienced workers. They likely fall on the higher end of your payroll but they've earned their keep. They've been around through the ups and downs and they "GET" your business.
But what about the newcomers? The younger crowd?
Millennials now make up roughly half of the workforce.
They take a lot of flak for being over-connected know-it-alls with outrageous, unrealistic demands. While there may be a smidgen of truth to that – the fact is, they bring far too much to the table to disdain their value. They're the most educated generation to date. They come packed with highly sought after skills and are putting in more hours than their pre-millennial counterparts. But, they do expect to be compensated for what they're bringing to the table – and they aren't afraid to walk away when they aren't.
More college grads than ever are entering the workforce with mounds of student debt. A comprehensive compensation package isn't a "nice-to-have" for many of them but an absolute requirement in order to keep up with their bills and current costs of living. Read more about Millennials in financial shambles here: Why Grown-Up Millennials Still Struggle and What Savvy Employers Are Doing About It.
This year's college grads are entering the strongest job market we've seen in a decade. If you aren't willing to pay your employees what they feel like they're worth, chances are, they'll go find someone else who is.
2. They Feel Stuck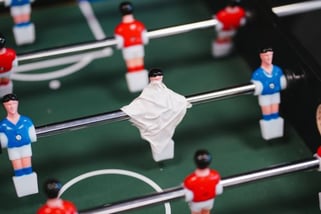 Right behind insufficient pay, 43% of respondents cited limited career path as the reason for quitting their job. Data from one survey even suggests that offering career training and development would keep 86% of millennials from leaving their current position.
In far too many instances, employees are undertrained, leaving them to guess their way through their job and feeling like they have nowhere to go. Over time, they get the hang of things, gain a little more confidence but don't see opportunities for growth within the organization – so they start looking without.
Half of all working Millennials believe switching jobs helps you climb the corporate ladder faster

.
Be clear that you want them to stay by giving them ample opportunity to progress personally and professionally inside your organization. Allow them to engage in your business by providing prospects for growth and promotion within the company. You'll save them the trouble of job-shopping and save yourself loads of money trying to replace them.
3. They Want Better Benefits
Fortunately, compensation doesn't strictly mean "take-home-pay" for most employees. This allows some wiggle room to ensure your employees feel compensated. On the flip side, sub-par benefits play a big part in top employees making the decision to head for the hills.
How big? One recent study reported that, when asked, as many as 50% of adults say they would leave their current job for better benefits.
The cost of living is climbing at rates that salaries can't keep up with – which means many people are making more money but have less discretionary income. To make up for this, organizations are getting creative with their benefits offerings. Much of this responsibility falls in the hands of HR professionals who are tasked with building an all-inclusive benefits package to try to make up for lower wages and to keep employees engaged.
The best employee benefits provide solutions for your workers' basic needs: healthcare, employee discounts on everyday purchases, vacation time, gym passes, childcare, etc.
And it seems to work.
In one study, 80% of employees who ranked their benefits satisfaction as extremely or very high also ranked job satisfaction as extremely or very high.
4. They Hate Their Managers
Gallup reports that 50% of adults in the United States have left their job to get away from their manager.
When it comes to engaged employees, feeling a solidarity with the people you spend the better part of your day with is crucial. 55% of employees have put off job hunting because they didn't want to leave their co-workers.
For the most part, people are social creatures who want to feel like they belong. They want to be part of something bigger than themselves.
And at work, managers are the glue that holds all that together. They can make or break a workplace environment.
Employees who say their manager consistently helps them manage their workload reported they were eight times more likely to stay with their current employer.
Managers who support and listen to their employees will find themselves leading teams of committed workers who are in it for the long haul. According to CareerBuilder, acting on employee feedback could reduce your turnover by 48%. Sounds like an employee survey may not be a bad place to start.
5. They Need A Vacation
Almost 1 in 3 American employees resigned due to work overload and lack of healthy work-life balance, according to one study.
Failing to support our employees' lives outside of work can be a costly mistake. While it may seem like employees taking days off will set your business back, one study suggests that a little vacation time may actually help increase productivity. Statistically, taking more vacation results in greater success at work as well as lower stress and more happiness at work and home.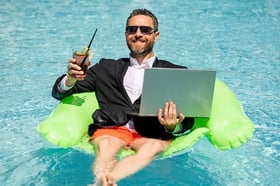 In addition, an HR Mythbuster from Namely found that low performers in the office take 14 days of vacation, compared with 19 days on average for high performers.
Encouraging your employees to use their PTO and unplug will help keep them fresh and focused at work and avoid burnout. 40% of employees in cultures that do not support unplugging are looking or planning to look for a new job in the next year.
But the key is to support them in taking those much-needed getaways.
Nearly half of employees report feeling stressed after returning from vacation. An environment where they feel they can't unplug for fear of suffocating upon their return just isn't sustainable for much of the workforce. These employees start to recognize that in order to really get away – they've got to walk away… for good.
How To Design a Retention Plan
Turnover sets your company back in more ways than one. Aside from the crippling costs, it hinders your ability to serve your customers. While many may sympathize, if your people aren't there to deliver the products and services they came for, that sympathy isn't going to do you much good.
That's why leaders are starting to realize that the customer shouldn't come first – the employee should.
Investing in a thorough retention plan will save you a lot of headache and major money in the long run. There are plenty of solutions to help your employees want to stay put. For ideas of benefits designed to boost employee engagement, check out: How To Pick The Right Voluntary Benefits.