The quest for talent isn't ebbing.
In many industries, particularly tech, getting talent in the building is a growing concern.
As a result, some companies are turning to unique corporate perks and lavish employee benefits to stand out from the crowd.
It's hard to deny the coolness of a free helicopter ride, monthly concierge credit or an on-site meditation guru.
Those perks are fun, but they have very little impact on life's bottom lines. A lasertag retreat is great for a new college grad, but what does it do for the established employee with a mortgage and mouths to feed?
As a result, there's a course correction happening in the employee perks world. Many companies are realizing that they can't compete with Google or Facebook. They're realizing that lavish extras may help in the hiring process, but they do little to engage employees once they're in the door.
There's a movement back toward what matters.
Smart companies are focusing on great managers, great cultures, and benefits that solve real-life problems.
Benefits for Hiring vs Benefits for Staying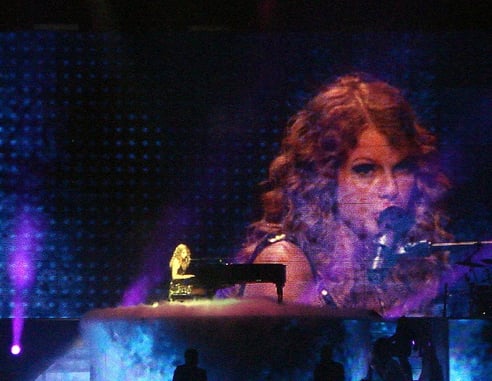 Does employee loyalty pay off for employees? Not always, and most perks don't help that much.
Things like a corporate suite at a Taylor Swift concert are designed to bring people in...
But then what?
Eventually, each employee finds themselves dealing with larger realities. Bills. Families. Retirement planning. Stress.
We love Tay Tay, but that money is probably better spent back into the employees, whether through salaries, incentives, or helping keep the cost of core health benefits down, among other uses.
Not all perks are created equal.
The hottest employee perks of the future are those that focus on bottom line ROI to the employee.
Student loan help, access to financial planning, employee discount programs, 401k matching, and similar benefits have a low cost to the employer but high value to the employee.
In a recent Metlife survey, 62% of employees say they're looking to employers to help them achieve financial freedom. A CareerBuilder survey showed that 70% of employees see salary increases as the best way to keep them around.
Don't go for the fruit punch water fountain or on-site calligraphy instructor.
Put that money toward solving real problems for employees.
An organic popsicle bar and a full bowling alley aren't going to keep someone from job hopping.
Great managers, a meaningful culture, and strong compensation - including benefits - are what will make the difference.
The good news is there are a range of affordable perks, and some that don't have a cost at all.
For instance, half-day Fridays and a casual dress code are among the most desired perks cited by employees. Access Perks costs about the same as a candy bar, yet can put hundreds of dollars back in the employees' pockets.
These matter to people over the long-term, which is what you want.
So your competition has a full waterslide and rents out a theater every time a new blockbuster comes out. The type of talent you'll lose over such perks probably isn't the type you want in your culture anyway.
Focus on utility and real world returns, and you'll find employees who value those things. They'll be the ones focused on delivering those returns to your company.