Let me guess.
Your workplace has been overrun by Netflix-crazed, Starbucks-obsessed hipsters.
Your new co-worker is one Target-run short of becoming Joanna Gaines.
The guy in the cube next to you suffers from serious FOMO.
And the one next to him can't stop talking about his JOMO.
I know, I know. The struggle is real.
But you better get used to it.
Because Millennials are EVERYWHERE. Adulting and all.
And IMHO, the world will never be the same.
#sorrynotsorry.
Millennials In The Workplace
About 15 years ago, a surge of young workers born after 1980(ish) took its first career steps into the labor force, and it seemed everyone took notice. "Millennials" (and "Gen Y") became a buzzword and the new mystical creature was all anyone could talk about. At the very least, their ripped jeans, overflowing confidence and natural way with technology were intriguing.
Experts all over the place spent the next decade digging for insights into Millennials' minds in order to attract the best of them to their business. Even we, here at Access Perks, took a stab at it. We discovered they want employee perks, workplace flexibility, meaningful relationships, and to work for a company with a cause.
All that research helped organizations land some great Millennial talent.
But they aren't all newbies anymore. Now that they've all graduated from high school, Millennials are the largest legion in the labor force. In fact, the U.S. Bureau of Labor Statistics says that within the next couple of years, one in every two workers will be a Millennial.
Many of them are now a decade or more into their career. The novelty is long gone and they are no longer a few random enigmas in your workforce. They ARE your workforce. Heck, you may be even be one yourself.
How Does a Majority-Millennial Workforce Impact HR?
For starters, most organizations have shifted their priorities slightly from Millennial recruitment to Millennial retention. In order to get these workers to plant their roots and stick around for the long haul, companies need to understand not only what they want, but why they want it.
Because when it comes down to it, Millennials' goals aren't all that different from those of previous generations. Studies show they want work-life balance, growth opportunities, and ample compensation. They just want these things in an entirely different world.
Millennials are the most educated generation to date, but many got caught in the tanking economy early on in their careers. In most markets, housing prices peaked shortly after they bought their first home, leaving them upside-down in a mortgage they struggled to afford as high-paying jobs were hard to come by. Now, the economy has turned around but healthcare costs have skyrocketed and housing prices exploded for both buyers and renters.
With housing costs sucking up 45% of Millennial income during their 20s and more than one-third of them carrying over $30,000 in student loans, many find themselves going deeper and deeper into debt just to get by.
Now that the economy has improved and they've put years into their career, they want to be compensated and they're ready to get ahead financially.
But according to Ernst & Young, an alarming 65% of Millennials say they don't make enough money to cover their expenses or are living paycheck to paycheck.
As for their work ethic – some accused Millennials of feeling entitled and unwilling to pay dues when they first came on the job scene. But time has shown they are willing to work – it just may not look like it did for prior generations.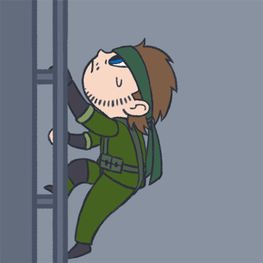 They're not afraid to job hop – in fact, over half of them view it as a faster route up the corporate ladder. And when it comes to loyalty to their employer, many Millennials think in terms of months, not years.
However, more than 80% of Millennials say they're willing to put in a great deal of effort beyond that normally expected in order to help their organization be successful. And 70% of them work up to 20 hours or more outside the office each week.
The fact is, they will work hard for your company, but they want loyalty in return.
So how do you prove that loyalty?
Employers Can Earn Millennial Loyalty In A Few Simple Ways
Now that Millennials rule the workforce both in numbers and technical savvy, employers don't have much choice but to cater to them – or at least take a closer look at what motivates them to stay.
Given the immensity of their bills and living costs, a paycheck is often no longer enough. That's probably why 64% of Millennial workers say benefits are extremely or very important to employer loyalty. And 62% of them claim their loyalty to an employer is influenced by how much the company cares about their financial well-being. (In comparison, 50% of Gen X and 36% of Boomers said the same thing.)
Here are a few ideas of how Organizations can support their Millennial employees:
1. Provide Opportunities for Career Advancement
Over half of Millennials say the opportunity for career progression is the most desirable quality in a workplace. With the retirement age on the rise, they know they'll be working for years to come and don't want to top out any time soon. Consequently, tuition reimbursement for advanced degrees, on-the-job training and other certifications are career enhancements that many Millennial employees find desirable.
2. Offer Flexible work options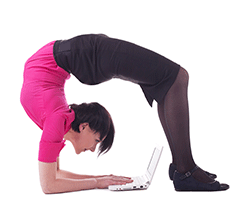 Most Millennials crave flexibility – often because they run one or more side hustles just to keep up with their bills. Whatever the reason, offering remote work options and lenient schedules can help secure their commitment.
While it can be hard to loosen the reins, many managers find their Millennial employees are quick to answer calls, emails and texts no matter the time of day. Case in point: studies have shown Millennials are twice as likely to receive emails on their mobile device compared with their older colleagues.
3. Help Them Tackle Their Debt
It's no secret Millennials have debt. A lot of it. Student loans account for about 16%, while credit cards make up more than a quarter. With adults between ages 25-34 carrying $42,000 in debt each on average, too many of them are drowning financially. And they know it.
But no matter how hard they work, many can't seem to get caught up (let alone ahead). Many employers have caught on and implemented student loan repayment as a benefit – a strategy that's proving effective at strengthening bonds with Millennial workers.
4. Arrange for Discounts on Everyday Expenses
Nearly ALL Millennials (96%) use coupons. It's likely a combination of their need to pinch pennies and the ease of accessing them right from their smart phone. Most of this generation doesn't even remember life before cell phones, and now they've all got one glued to their hand 24/7.
Employee discount programs (especially those with a mobile app) are a favorite perk with Millennial employees when they provide consistent savings on day-to-day stuff like cell phone plans, oil changes, eating out, and the local museum. And each time they save a buck, they have their employer to thank for it.
5. Sponsor Life-Enhancing Experiences
More than ever, people spend their money on experiences rather than things. And no generation has led that charge more than Millennials. Many of them thrive on exclusivity, one-upping, and standing out. And employers can play a huge role in making those wishes a reality.
Ideas include offering travel rewards, providing humanitarian opportunities, or organizing a team to participate in a local fitness event. Millennial employees cling to organizations that help them take part in all those bucket-list adventures they read about online. [Read "Why Employee Vacations are SOOOO Good For Business."]
Millennials Are People Too
Generally speaking, Millennials want the same thing out of their career that employees have wanted for generations: financial stability and the means to LIVE. Of course, the crux of that comes from a reliable paycheck and retirement savings.
However…
Millennials need to spend so much more on housing, healthcare, groceries, gas and even getting their dog groomed that many of them can't look forward to the future. They're too busy trying to figure out how to pay for right now. As a result, they need a financial boost from their employer more than ever. Fortunately for employers, there are many ways to support their financial goals beyond raising salaries.
If they'll just do it.
For more strategies to help paychecks go further for workers of all ages, check out How To Help Employees Stretch Their Take-Home Pay (And Why It Matters).