In the world of employee benefits, health insurance takes the cake for chief necessary evil.
Health care prices have shot up across the board and insurance costs have followed. And yet as an employee benefit, group health insurance is far too valuable to do without.
The price of health insurance is growing at a rate that far exceeds other progress in the economy. In fact, over the last 10 years, the average family premium is up 55% - more than triple general inflation, which has been 17%. Wages are rising, but they're far outpaced by surging healthcare prices. In that same period (2008-2018), the out-of-pocket costs employees had to pay before insurance kicked in grew eight times as fast as their earnings, according to data from the Kaiser Family Foundation.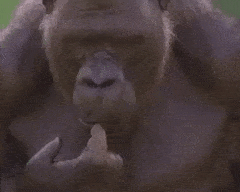 As a result, many workers find themselves in tighter financial circumstances than ever.
Not only are they slapped with higher premiums straight out of the gate, but a sizeable chunk of the pay they take home gets eaten up as well by higher deductibles and mounting co-insurance.
And experts suspect this will remain consistent in the coming years. Next year alone, it's anticipated wages will increase 3% while health insurance premiums climb 6%.
That's why employers are being forced to do more – with less.
Why Employers Need To Get Creative With Their Compensation
Tempting as it may be, you can't blame insurance companies for the skyrocketing rates – at least not exclusively. "It's a market-based system, so we're left with insurers paying what the health systems want," says Gary Claxton, a KFF vice president and director of the Health Care Marketplace Project.
Like it or not, people tend to look to their employer to help ease their financial woes – especially in today's cutthroat labor market where stand-out compensation is crucial to attracting and retaining talent.
Employees have the upper-hand in the tightest labor market our country has seen in 5 decades. Just last month, unemployment sank to a jaw-dropping 3.7% and for the first time in history, there are officially more open jobs than workers to fill them.
The tables have turned. Rather than a flock of qualified candidates contending for open positions, organizations find themselves competing with other companies for first-rate talent.
Most organizations can't double their employees' salaries to edge out competitors and keep up with health care costs. But fortunately, for many workers, compensation doesn't strictly mean salary. Many workers are choosing companies that offer innovative solutions that grant their paycheck a little extra purchasing power.
Popular (and Affordable) Employee Perks That Can Make an Impact
As alluring as a company car would be for every employee, most CFOs are unlikely to find the idea quite so sexy when it comes to the bottom line. Truth is – most employees don't expect the elaborate. Instead, they appreciate solutions that apply to day-to-day living. A few popular perks include:
1. Financial Consulting
Bring in an expert that can teach your employees how to save and spend wisely and guide them along the path to financial wellness. Allow time-slots where employees can book one-on-one sessions with the finance guru so the advice can be more relevant.
2. Food in the Office
Everybody needs to eat, right? It can be incredibly helpful to cover a meal here and there for employees and allow them the option of saving that money for another use. Even a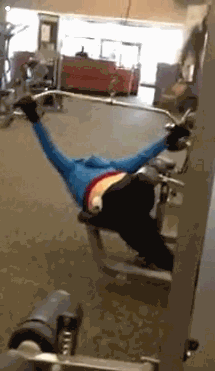 granola bar here and there can make an important difference to workers who are pinching pennies, which frankly, is most of us.
3. Gym Memberships or On-Site Fitness Centers
This can be a relatively inexpensive way to free up some of your employee's take-home pay. It's not something that appeals to everyone but for some, this is a deal-sealer. Plus, it can help improve your staff's overall health, which in turn can do wonders for your rapidly growing insurance costs.
4. Cell Phone Plans
Some companies put employees on their group plan and cover the bill in its entirety while others arrange discounts for their employees with cell phone companies. Either way, the practical application of this one is likely to go a long way with your staff.
5. Corporate Discounts (our personal favorite)
Probably the least expensive of the lot, the right employee discount program will save your employees hundreds or even thousands of dollars over the year on everyday purchases like dining out and oil-changes as well as on their vacations with theme park tickets, hotels and car rentals.
Picking the Best Employee Perks for Your Business
Most leaders and HR professionals have personally felt the crunch and seen the toll financial stress is taking on employee engagement and retention.
And while there are a handful of things you can and should do to reduce healthcare spending – like educate your employees, offer telemedicine services, implement a company wellness plan and others we highlight in our article 10 Ways To Combat Rising Health Insurance Prices – at the end of the day, there's only so much you can impact on that front.
You'll likely see quicker and more meaningful results by diving into solutions that help employees stretch their income once it goes into their wallet.
And then of course, you can't put a price tag on great leadership, a warm company culture and a flexible work environment – none of which cost a penny.
We'd love to hear from you. What are your favorite affordable perks for employees? Be sure to share your answers in the comment section below!