Recently a storm brought snow and severe winds to the Salt Lake area, knocking out the power at our offices.
Outside a few critical servers and devices powered by generators, the outage ground everything to a temporary halt
.
When the power company told us it would take all day to get electricity back up, everyone dispersed.
Access employees were scattering out to work from home, coffee shops, libraries, or where ever they landed
.
And life went on. People worked, jobs got done, all was fine.
The office was back online the next day and the company didn't miss a beat.
For many other companies a power outage would be a productivity outage.
Too many companies aren't ready for anyone to work offsite, emergency or otherwise.
They either don't allow offsite working at all, or don't have an optimized system for helping offsite employees be successful
.
The modern workplace is in an odd spot. Employees want flexibility
maybe
more than any other corporate perk. They're willing to switch companies to get it, or even take a pay cut.
More than one-third of employees would change companies for an employer that embraces flexible work (

Unify

)
The technology to enable offsite working is now common. Most office jobs can
be done
from anywhere, even phone contact centers.
Yet
only 56% of companies allow flexible work arrangements.
What's the secret behind companies that have remote workers? How do they keep employees on task and productive?
Set up your flexible working benefit with these five basic pillars:

Five Traits of an Effective Flexible Working Arrangement
1. Managers Who are On Board
71% of senior staff agrees that telecommuting allows them to get more work done, compared to 51% of middle or staff level employees (

CompTIA

)
As usual, employee engagement and success hinges on managers as much as anyone or anything else
.
Get your managers on board with flex working by showing them how it's going to benefit the company.
You're setting a policy that they
have
to abide by, but it'll be much more successful if they understand the "why" behind it
.
Managers are often uncomfortable with flexible working because they may not trust their employees to stay on task
. Or they worry that communication is going to become a hassle, or that an employee won't be available when they need them to be.
Those concerns can be addressed by writing up a policy with clear guidelines...
2. A Clear, Fair Policy
60% of organizations offer some form of telecommuting (

SHRM

)
Start with
who
gets the option to work on a flexible schedule or offsite. Is it every employee? Or
just
employees with certain needs? And are the arrangements permanent or temporary?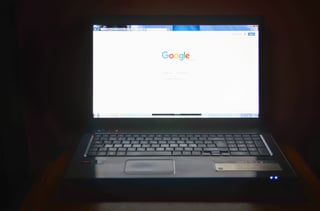 Be as specific as possible.
The worst case scenario is an unclear policy that's abused by certain employees and denied to others
.
A clear policy also includes:
Technology requirements (do employees need to sign in to a VPN or a chat program such as Skype or Slack?)

Time requirements (do employees need to be available at specific times? Do they need to clock in/out?)

Communications expectations (how often should an employee check-in with a manager?)
3. Face Time is Protected
Employees whose managers hold regular meetings with them are almost three times as likely to

be engaged

(

Gallup

)
Personal interactions with managers and teammates are important to maintain. Offsite or off-hours employees can become isolated and disengaged
quickly
.
The lines of communication must be open as much as possible. But don't rely on emails, IMs and texting. Those fail to convey tone and depth, two critical elements in work communications.
Make sure every offsite employee has at least a weekly phone call with managers and/or teammates.
Really
, at least one in-person meeting each week is optimal.
People respond to being in proximity to other people in biological ways that can't
be discounted
.
Remember, it's often teammates that motivate our best work, even moreso than our compensation
.
We recommend two weekly meetings:
A one-on-one between manager and employee

An all-hands-on-deck meeting with the team participating in-person or via phone
The goal isn't keeping people on a leash.
It's staying attuned with what everyone is working on, celebrating successes, and sniffing out roadblocks
.
4. Employees Have Permission to Go Offline
70% of U.S. workers are putting in more than 40 hours a week (

Staples

)
Ask any entrepreneur working from home or a coffee shop about their working hours and you'll
probably
get a laugh
.
One huge positive about the traditional 8-5 office arrangement is the ability to turn work off when an employee leaves the building
.
The longer people work over 40 hours - even if it's
just
checking email on their phones at home - the less productive they become
.
And when home is also the office, offsite workers can feel as if they're always at work.
Try to keept your flexible workers on as much of a consistent schedule as possible.
This will help managers know when an employee is online, but more
importantly
it'll give the worker permission to logoff
.
Burnout hurts productivity and work quality, and
eventually
leads to churn, regardless of where your employees are doing their work.
5. The Office Should be the Best Option
Employees who spend less than 20% of their time working

remotely

are the most satisfied (

Gallup

)
It's important that your office is always seen as the best option for employees.
Sure, they can work at home, but the office offers collaboration and the best internet connection
. It's quieter than a coffee shop, and built to enable flowing, stress-free productivity.
You can help by offering an alternative to the cubicle life with quiet spaces, break rooms with coffee and water, gaming spots or even fitness areas
.
No, you're not running a rec center. But a cubicle maze and corner offices with closed doors don't inspire the best work in most folks.
Also, always be aware of interpersonal conflicts. Sometimes workers want to go remote so they can avoid a coworker or manager
. Which isn't a great reason, unless being
geographically
separated 10X's their productivity and happiness.
The Best Work is the Goal
44% of employees indicated flexible work arrangements as the No. 1 benefit they'd love to have at work (

Virgin Pulse

)
Times are changing. The manufacturing way of working is
mostly
dead.
Today's worker is relying on optimal brain performance, and sometimes an 8-5 office setting doesn't get people going
.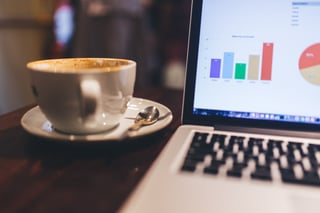 It's not a big deal. You've invested in professionals. You've given them tools to be exceptional.
When they fail to meet expectations, you know it.
One day the power is going to go out, or a snowstorm will keep your employees at home.
Getting the work done is still the goal, not getting them into the office.
Spend some time crafting a great flexible working policy.
Trust the people you've hired and the managers who oversee them to be responsible grown-ups
.
Ideally
, they care a great deal about what they do and will excel at it no matter where the work is being done.
Finally, present it the company as a new employee perk. Get people excited about how much the company trusts them and wants them to be rise to top of their professions.
Then watch the great results roll in from all over the place - not
just
your office.