People have a lot to be stressed out about in the final weeks of the year.
Holidays, finances, vacations, family drama, cold and flu season, work deadlines, cooking, cleaning, dealing with kids on breaks from school.
When people talk about work/life balance, they're usually talking about how to keep work life from taking over personal life.
This time of year, that's flipped. It's regular life that becomes too much to deal with.
Work has its own stresses, but this is an instance where it might be a refuge.
At least, it should be. You should want it to be.
Is it possible to reach your company's end of year goals while also creating a stress-free environment for employees?
We think so.
Here's how to reduce holiday-related stress and distraction in your office, so your team remains engaged and productive during this busy and chaotic time.
Offer Flexibility
Schedules change during the holidays. Kids are at home, family is in town, parties are thrown, gifts must be bought. Some of these are going to require employees to step away from their desks.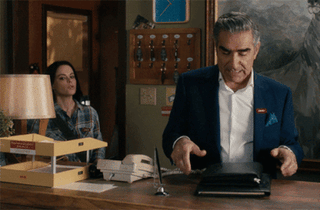 Don't make it a big deal. If they need an hour to go grab gifts, let them, if you can. If your team is confined to phones or has to be present at their desk, encourage them to plan ahead as much as possible, so you can have someone cover for them.
Be more of an enabler than a stumbling block.
Have conversations ahead of time. Ask employees if they need to adjust their schedule to help shuffle kids around, or if they need to leave early to set up for a party.
Flexibility and guiltless time off are priceless gifts that employees will remember. They'll pay you back with engagement.
Open Doors for Managers
It goes without saying that sometimes people just need someone to talk to, whether it's the holiday blues or just frustration at not being able to find the popular My Little Pony doll the 5 year-old is begging for.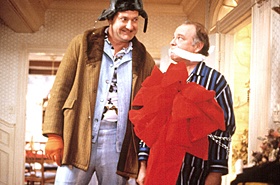 You should always have open door policies, but managers must be aware that it's even more important to be attuned to employee stress and feelings during this time of year.
Managers may not be psychologists, but employees will be drawn to their authority.
Arm your leaders with resources to point employees toward, such as counseling services, food pantries, and financial counselors. Help coach them through how to respond when employees ask for extra money, or help dealing with a crisis.
Offer Assistance for Holiday Tasks
Consider teaming up with a concierge service, or even tasking an employee to help out with things like picking up presents or dropping off dry cleaning.
You don't have to cover the cost of these, but you'll do well to let employees know about them. (Plus, a good employee discount program may feature deep discounts at some vendors - see below.)
Another idea: let employees ship family gifts to your office, where they'll be free from snooping spouses and excited children.
Relax, and Have Some Cheese
You can say that tacky sweater day or pajama day is cheesy. We have those themed days plus more here at Access, but we won't argue with you. The point is to help our employees relax.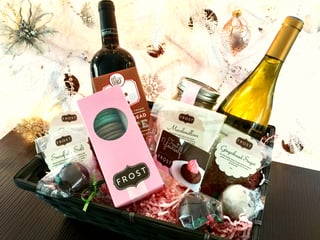 We like cheese! It helps emphasize the "other stuff" that makes employees love workplaces.
Speaking of cheese, when your vendors send over giant gift baskets full of all sorts of unhealthy goodies, don't just let the execs bogart it all. Set some out for the employees to enjoy at their leisure.
Yes, themed days aren't going to suddenly make the holidays 100% more tolerable for employees. Snack baskets definitely aren't up to the Health and Wellness Code.
But that's kind of the point - all is calm, all is bright at the office. Come in, warm up, relax, and leave home at home.
Give Back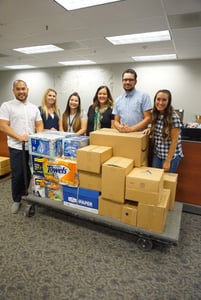 Your business has had a good year. Put some of that good fortune back into your community, or another worthy cause, and let your employees help.
It could be a Thanksgiving food drive, or an Angel Tree. Match employee donations, or encourage employees to volunteer for a couple hours on the clock.
This will emphasize the personal side of the company, and help people feel like they're working toward something bigger than just their paychecks (a big criteria for people in workplace evaluation).
Consider Changing Your PTO Policy
An unsung source of stress is time off. Yes, we've covered how not taking time off hurts employees.
But here we're talking about something different - trying to take time off because it won't roll over at the New Year.
This is how you wind up with entire departments disappearing for days at a time.
Or worse, employee resentment because they simply didn't get their PTO request in on time.
Now might be the time to look at switching up your PTO policy from "use it or lose it" to ongoing accrual, or even do away with PTO altogether. It'll be one less source of potential stress employees have to face during this time of year.
Offer Discounts
It goes without saying that finances are a major source of stress. It isn't just gift buying either: this is typically when employees are finding out about increasing costs in health benefits too (here's a primer on how to handle those discussions).
You can't offer up hefty raises to offset each employee's worries, but you can help them save on the purchases they're going to make.
Consider adding an employee discount program to your benefits, or partnering with nearby merchants for deals.
For about the cost of a candy bar per employee, programs like Access Perks can help employees save hundreds at local and online retailers. But beware, some of these programs may do more harm than good.
Relaxed Doesn't Mean Slacking Off
It goes without saying that none of these mean your expectations of employees should decline in the final months of the year. Most businesses still have big deadlines and major projects that fall at the end of the year. And you definitely don't want to have to reboot your engagement and energy to kick off 2017.
Managers must be clear about what has to be done, and set expectations.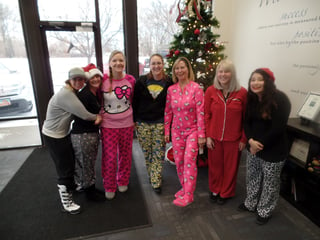 Overall, productivity will probably decline in around the holidays, even if you have big EOY goals. Its each manager's job to make sure the things that have to be finished, are finished.
A relaxed atmosphere doesn't mean everyone is slacking off.
It means your employees are free to leave everything else outside and get their work done in a peaceful atmosphere. When they need to handle outside business, they can do efficiently.
Employees may be walking around in corny sweaters and Santa hats, but when they're on the clock, help ensure they're working on what has to be done.
For many employees, the chance to come in and work is a welcome respite from the constant buzz around their homes. With a little flexibility and some creativity, you can give them the gift of a peaceful, productive place to focus their energy.
They'll be thankful.