A whirlwind of paperwork, an endless stream of employee questions and loads of intricate decisions that can test even the most seasoned experts. Sound familiar?
It's Open Enrollment season.
While most employees eagerly anticipate the upcoming season's festivities, HR Heroes double down. It's one of the most strenuous yet crucial tasks they undertake each year. Their dedication and expertise shine as they navigate the complex terrain of employee benefits.
If you work in HR, you're probably hard at work vetting out benefits and negotiating rates. To ease the pain, we at Access Perks are offering a special deal for new clients through the remainder of the season: sign up for Access Perks and get one month for your organization for free. Get the details below.
Great Employee Benefits = Engaged Employees
HR pros know that open enrollment is a great time to take the pulse of employee engagement levels in your organization. After all, engaged employees lead to greater customer satisfaction and increased profitability.
Research shows a direct link between employee benefits and their engagement and loyalty to their job. One study in particular found that 8 out of 10 employees who ranked their benefits satisfaction as extremely or very high also ranked job satisfaction as extremely or very high. And a recent Willis Towers Watson survey revealed that 78% of workers would likely remain with their employer because of the benefits it offers.
There's no denying that the benefits you introduce at the beginning of each year are a HUGE deal.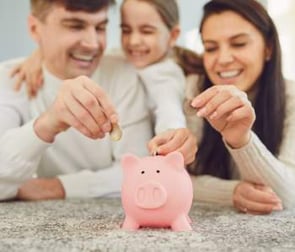 Unfortunately, many employers find themselves having to break the news of health insurance rate increases year after year at open enrollment. So, the timing couldn't be better to roll out other (more fun) perks. Especially ones that put more of your workers' hard-earned paychecks back in their wallets.
That's what Access Perks is all about.
Helping your employees experience more.
What is Access Perks and Why Do I Need It?
Access Perks is an employee discount program that saves your workers money at over 1 million participating businesses across the country. There's something for everyone with savings in all the nooks and crannies of your community. They'll save at local restaurants, auto shops, dry cleaners, hair salons and more – the places where they spend money every day. Plus, you'll be able to bring their dream vacations within reach with Access Perks discounts at theme parks, car rentals and hotels and even flights across the globe.
One of the coolest parts of Access Perks is that every single employee can use it, which is super rare for most employee perks. For example, legal assistance can be great, but the number of employees that actually need it tends to be pretty low. And pet insurance is awesome... for employees that have a pet. The same can be said for on-site childcare or adoption assistance. They're game-changers for certain employees, but don't apply to many (if not most) of your workers.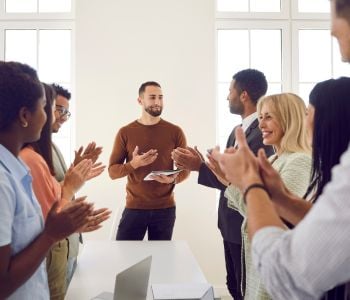 Niche perks like these certainly have a place. But they just don't compete in value with inclusive benefits that all employees can use. That's what you get with Access Perks. The savings opportunities are so diverse that it'll help everyone across the entire organization, no matter their stage of life.
And unlike health insurance or some of the other broad-appeal perks, it doesn't cost an arm and a leg. In fact, most businesses provide Access Perks to their employees for no more than they'd spend buying them a candy bar each month.
What other perk has that kind of impact and costs so little?
And believe it or not, it gets better. In the spirit of the open enrollment season, qualifying organizations will receive their first month FREE for their entire workforce. Fill out the short form below and we'll be in touch soon to answer your questions or get you started.
In the meantime, you may want to check out our eBook: The Ultimate Guide to Employee Discount Programs or read the article: Employee Discount Programs Revealed: 10 Critical Questions to Ask Before You Buy.
SUBMIT YOUR REQUEST FOR A FREE MONTH
(OFFER ENDS 12/31/2023)