The HR Professional's Stress Index is a newly launched global study measuring the types of tasks, responsibilities, people, experiences, and issues that cause stress and anxiety among human resource professionals.

As a benchmarking study, it will be conducted annually to identify trends and changes over time.

Preliminary results offer a brief glimpse into what the entire study will offer once it's released in the next few weeks. #HRStressIndex
About a 4 min. read
Are you a little stressed out yet?
If so, you're not alone. The last couple of years have been some of the most challenging years for most working people.
While it's logical to assume that everyone's stress level has increased, we wanted to know specifically what causes stress among human resource professionals.
Why do we want to know this?
For one big reason, the pandemic has upended the work worlds and personal lives of HR professionals unlike any other time in modern history. Changes in the workplace have led to new roles and responsibilities – often without the budget and resources to manage them.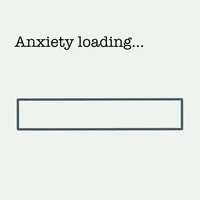 Understanding the anxieties produced by these and other factors makes us here at Access Perks better informed about how we can help our customers succeed.
In that spirit, we decided to launch a comprehensive benchmarking study and get to the bottom of what truly causes stress within the HR community. And once we're done crunching the numbers, we're going to share our findings with you.
It's not as though we're new to research, data, and statistics. Many of our blog subscribers started out by visiting one of our popular pages that curates a vast collection of HR statistics. (See our popular Employee Engagement & Loyalty Statistics: The Ultimate Collection, or the Ultimate Collection of Employee Benefits and Perks Statistics).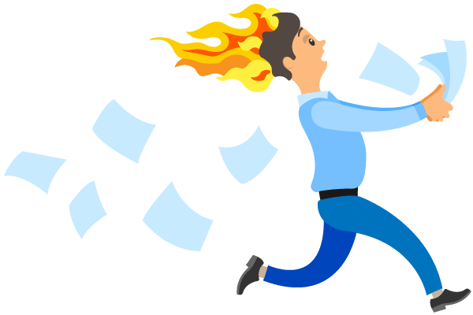 This newly launched global study measures the types of tasks, responsibilities, people, experiences, and issues that cause HR anxiety. As a benchmarking study, it will be conducted each year so we can identify trends and changes in the industry over time.
The Inaugural HR Professional's Stress Index
The HR Professional's Stress Index is funded by Access Development on behalf of Access Perks. When we're ready to release the full study, it will be made available free of charge to all Access Perks clients and blog subscribers. (You can get your name on that list by going here).
We're still analyzing and compiling the data, with a goal to make it easily digestible for our HR audience. It should take us a month or so to complete. When we're ready to release our findings, we'll start with a free webinar, where attendees can hear our analysis, ask questions, and interact with others. We'll probably have some nifty swag to give away for those that attend. So keep an eye out for more details – particularly in your email box if you are an Access Perks blog subscriber.
Until then, here are a few stats to whet your appetite.
First, we asked a series of questions to identify the most common fears about working in HR.
83 percent of respondents

reported concerns about "not being able to keep up on your work."

81

percent

fear they won't have enough HR staff to complete their necessary tasks.

40

percent

are concerned about how much sleep they are losing because of their job.

However, just 21

percent

are concerned about having their budget cut, and only 17

percent

are fearful of losing their job. (Well, at least there's job security, right?)
We also asked a few questions about HR budgets and staffing. We found:
53 percent of respondents report their company's workforce has grown over the last five years. Only 25 percent have seen a reduction in force.
Despite the growth of their workforce, only four in ten respondents have seen their budget increase over the last five years.
We asked a series of questions about events or behavior that may typically cause on-the-job stress. We found:
30 percent of HR professionals have witnessed an executive "say or do something deceiving or unethical."
42 percent have used or considered using their company's EAP/mental health benefit.
21 percent believe executives have cultivated a false narrative about their company.

Finally, we asked a series of questions of HR professionals who reported they work in a "toxic environment." We found these individuals are:
2X more likely to be dissatisfied with their company's PTO/vacation policy.
2X more likely to stay late after work.
3X more likely to have "too many emotionally charged confrontations" at work.
3X more likely to be feel ignored or neglected by their superior.
5X more likely to be unhappy with their company's willingness to seek & respect employee feedback.
2X more likely to consider a new job outside of HR.
We still have a ton of data to crunch, and we're doing our best to extract the most pertinent and relevant information for you. Hopefully, this study will provide a framework to inspire you to talk candidly about your stress, and give you the data you need to compare your situation with other professionals.
If you would like to be notified of when the results will be released, subscribe to our email notifications here.