After a brief hiatus, the labor shortage is back with a vengeance.
And it's taking a toll on workers and their employers alike.
For a short time, COVID-19's widespread shut-downs put many people out of work. But now that most businesses are up and running again, many find themselves needing workers more than ever before.
In late summer of 2021, the number of job openings in the U.S. labor market surged above 10 million for this first time ever, according to the Labor Department.
Now, "Help Wanted" signs dawn just about every storefront. From retail to education and healthcare to construction, it seems like everyone is shorthanded. In fact, 90% of employers in a recent SHRM survey said they were having a hard time filling positions.
And so far, the end of the tunnel remains pretty dark. The working-age population is shrinking as baby boomers retire which means the population can't keep up with economic growth and demand. It's so bad that the U.S. Chamber of Commerce described the worker shortage as "getting worse by the day."
"American businesses of every size, across every industry, in every state are reporting unprecedented challenges filling open jobs. The worker shortage is a national economic emergency, and it poses an imminent threat to our fragile recover and America's great resurgence," said Chamber President and CEO Suzanne Clark.
The Labor Shortage Spares No Victims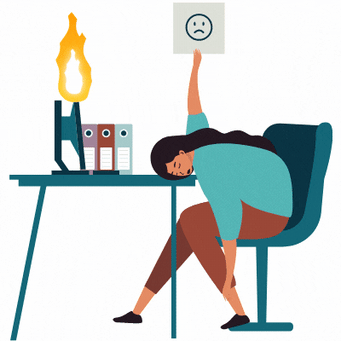 Though it may affect people differently, as a whole, the worker shortage hurts just about everyone.
Business owners face the aggravating problem of failing to meet their customers' needs. Frustrated clients are left waiting for supplies, manpower or, all too often, both. Meanwhile, burned-out employees run themselves ragged yet still frequently come up short. For these workers (and their managers), it's exhausting, to say the least.
With more open positions than people to fill them, workers have the upper hand in many situations. And if companies aren't careful, their best employees may find their eyes wandering. Businesses everywhere are offering signing bonuses, aggressive wages and the most impactful and creative benefits they can dream up in order to lure quality talent to their organization.
And beyond that, many undermanned companies are squeezing more out of the employees they do have just to keep the wheels turning. As a result, most employers are all too aware that the fight is on to keep their existing (and often overworked) staff not just employed, but engaged.
"With the worker shortage in the U.S., it's more important than ever that companies rethink their approach to employee retention. Companies should be searching for meaningful ways to restore a shared sense of purpose and belonging between employees and their workplaces at a time when beer on tap and ping pong tables are no longer cutting it, nor applicable." observed Nazim Ahmed, founder of Build With Purpose.
Operation: Boost Employee Engagement
Employers are reaching up their sleeves to invent new ways of keeping employees engaged. Many, like CVS, are increasing wages. The national pharmacy chain boosted their starting wage from $11 to $15 an hour to remain competitive in this tight labor market.
Others are encouraging their workers to refer their personal contacts for hire with aggressive referral bonuses.
Unfortunately for many organizations, the money they have to offer just doesn't cut it. So, they're also spicing up their perks. Of course, core benefits like health insurance and retirement accounts play a vital role in overall compensation. But unique employee benefits often set the company apart and offer the extra punch needed to win bigtime engagement points with employees.
8 Employee Perks that Increase Employee Engagement
1. Employee Discount Programs.
With the growing rate of inflation,
paychecks don't stretch as far
as they used to.
Employee discount programs
help with that.
"With a program like Access Perks

, we become a welcome presence in every part of our employees' lives, helping them keep more of their hard-earned money and introducing them to opportunities and experiences they might not otherwise be able to afford," said Lisa Oyler, Human Resources Director at Access Development.
The best employee discount programs not only provide savings on large purchases like travel, but they save consumers on their everyday purchases. This can be pretty impactful with employees because each time they save money on lunch, an oil change or a haircut they know they have their employer to thank for that. It creates an opportunity for employers to improve their workers' lives in and out of the office.
2. Higher Education Assistance.
Another method employers are using to win their workers over is helping them pay for a higher education. It's a great way to send the message to workers that you care about their growth and development. And let's face it, college is expensive. According to recent data, 92% of companies offer some form of an educational benefit, and 63% of those are tuition reimbursement.
But a huge problem plaguing many of today's workers that is often overlooked is the massive student debt they've already accumulated. According to a 2020 NerdWallet survey, the average household with student debt owes $57,520. Last year, only 8% of employers contributed toward that debt. Considering the pressure that comes from these large debts, it's no wonder that student loan repayment is such a popular perk with employees.
3. Paid Maternity and Paternity Leave.
It may not be a big surprise that data shows employees who are parents tend to be more dedicated workers than their colleagues without kids. It makes sense if you think about it. It's natural that the responsibility to provide financially for children would magnify the importance of a steady income and benefits. And stability is rarely more crucial than when a family welcomes a new baby into their family.
Paid leave for mothers and fathers gives these employees confidence in their family's future as they take time to get things settled at home without worrying about lost wages or increased financial stressors.
4. Paid Licenses and Training.
Recent SHRM research confirmed that the skills gap is still an issue for employers and employees. A whopping 60% of organizations say they have trouble finding applicants with the right skills while 30% of job seekers say their skills don't match available jobs. As a result, many organizations are offering to pay for licenses and training that workers need to be able to work in a new industry.
This can be particularly engaging for employees who want to expand their skills and grow to new roles within an organization. It encourages top talent to stick around rather than leave the company in order to progress professionally.
5. Work From Home Policies.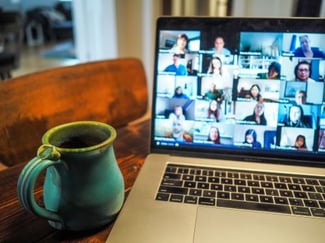 If there's anything the pandemic has taught us, it's that team members don't always need to be in the same room to get things done. COVID-19 forced companies all over the world to re-think their position on remote work policies. And a good number found that they were just as successful with employees coming together virtually from their home offices.
But what do workers think about working from home? They love it. One survey found that an overwhelming 87% of employees want the ability to work from home to continue even after the virus subsides.
6. Childcare and Tutoring Assistance.
Arguably, the biggest obstacle for employees with kids is arranging for someone else to take over their parental duties while they work. Yet access to quality, affordable childcare can be difficult to find. So, many employers are stepping in to bridge that gap.
"Ten, 15 years ago, as an employer ... we wanted to do everything we [could] to support our employees, but we didn't reach as far into family support as we do today. An employer would have never thought that they would need to provide tutoring or nanny networks for their employees. Whoever thought your employer would pay your babysitter for you, but employers are starting to do that. Forward-thinking employers knew that, if they could help working mothers ... come to work, and help relieve some of that burden, and the mental load of taking care of children, they will have more productive employees," said Maribeth Bearfield, chief human resources officer at Bright Horizons.
7. Elder Care.
When it comes to understaffed professions, nursing and professional caregiving industries have taken some of the biggest hits. Alan Ormsby, a state director with AARP explains, "We've got this gigantic baby boomer generation and then there's a much smaller 'Gen X' brigade to care for them. There just aren't enough humans to provide paid care."
And with so many more aging adults requiring care, an increasing amount of responsibility falls at the feet of their children or other family members. In other words, your employees.
Some companies, like Amazon, Facebook and even us here at Access Perks, are helping employees meet those needs with programs that help cover expenses for their dependent parents. Ensuring these needs are met, helps free up employees to focus on work without worrying about their how their family will fare while they're away.
8. Retirement Accounts.
Most people crave stability, especially during times of uncertainty. One way companies are earning their employees' engagement is by providing 401(k)s and profit sharing plans. These benefits encourage workers to stay as they pave the way for a promising future.

Adam Bergman, a partner at IRA Financial Group, said that before this year, he'd seen maybe one or two restaurants looking to offer retirement plans. Now, the group is getting multiple phone calls each week from restaurants looking to set up plans.
Businesses in industries that typically don't offer retirement accounts are beginning to recognize the value of these perks. They see that employees are more willing to work hard for the company's success when the organization is equally as invested in their personal prosperity.
Earn Employee Engagement with the Right Benefits and Perks
There was a day when basketball hoops and free soda were enough to win employees over. But unfortunately, earning their engagement isn't quite as simple anymore. And not because those perks aren't fun. It's that - more often than not - "fun" just isn't enough.
In most markets, housing prices and other critical expenses are rising at a rate that most pay raises can't keep up with. And many of today's workers shoulder the burden of caring for their aging parents and young children at the same time. These employees are busy. Their plates are incredibly full, especially during the pandemic.
As a result, offering more employee perks can just be overwhelming. Rather, offering better employee perks will help nurture that employer/employee relationship and encourage them to stick around.
For more ideas of employee benefits that earn high employee engagement, check out our articles: 20 Unique Corporate Perks and Employee Benefits: Why Usage Matters.