Human Resources Director. Chief People Officer. Head of Employee Experience. VP of Human Capital.
Regardless of their official title, the treadmill never stops churning in HR.
Among their many responsibilities (like talent acquisition, policy formation, workforce planning, learning and development, orientation and training, employee relations… should I go on?) they're tasked with keeping the workers on their payroll happy.
But not just happy. Their job is to foster a workforce where employees thrive, engage with the work and stick around for the long haul.
And top of working tirelessly to create a warm culture and employee-friendly policies, they relentlessly pore over corporate benefits. Why?
Because benefits and perks are a huge part of workers choosing where to work and a critical piece of every compensation package. Their value (or lack thereof) often makes or breaks the employee experience.
And in this excruciatingly tight labor market, the best employees are being poached around every corner. Companies vying for their attention stand with silver platters serving up bigger paychecks and promises of making all their dreams come true.
Employee Benefits Front and Center
The last few years have brought about some big changes in the world of employee benefits. Employees retained the upper hand as companies battled for top talent. Recently, the unemployment rate dropped as low as 3.6%, which is 1-2% below what experts consider the "natural rate of unemployment" and represented a 48-year low.
So employers are adjusting. A 2018 federal tax cut that decreased corporate taxes from 35% to 21% led many employers to use those savings to invest in their people. Even companies notorious for being stingy, opened their wallets and expanded their benefits.
Some of the most popular new benefits related to higher education. Walmart, Walt Disney Company, Taco Bell, McDonalds, Kroger, Carhartt and Discover Card all increased their contributions to employee's college educations through tuition reimbursement and/or student loan repayment.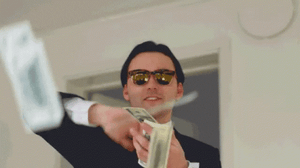 Several companies also increased the scope of their maternity and paternity leave policies with companies like Estee Lauder, General Mills, Lowes and Starbucks leading the pack. And Suntrust Bank, Walmart, Lowes, Home Depot and Walt Disney Company, among others, surprised employees with one-time cash bonuses. In addition, more than a few companies extended full-time benefits to part-time employees.
Upgrading corporate benefits became an indisputable requirement to stay in the talent acquisition game. And despite what your mom told you in middle school, sometimes you DO need to do things just because everybody's doing it.
2020 Employee Benefits - It's All About the Perks
As we prepare to welcome a new decade, it's clear that benefits are no longer a nice-to-have. They're far too impactful on employee retention and engagement. For one thing, they speak volumes of how vested organizations are in employee success. Perhaps more importantly, however, they have the potential to literally solve problems for employees.
Core benefits like health insurance and PTO aren't going anywhere. In fact, many companies will increase their investment to add more value. Yet a greater emphasis will likely shift to perks that impact employees' day-to-day lives.
Student debt, childcare, family vacations, breast milk storage, infertility treatments, pet health care, retirement planning, work out plans. These are all issues employees tackle on a daily basis that employers have stepped in to help alleviate.
So what employee perks can we expect for 2020?
Perks that promote financial wellness
Data shows employees have experienced significant decreases in the purchasing power of their paychecks over the past decade. This is largely due to rapidly rising health care costs. Regardless of the reason, wages just aren't keeping up with inflation.
As a result, many workers find themselves in distressingly tight financial circumstances and even families with two incomes often struggle to make ends meet.
On top of that, many of today's college graduates enter the workforce with mounds of student debt, facing outrageous housing prices.
So, employees look to their employers more than ever for financial security. That means tuition reimbursement, student loan repayment, employee discounts, 401k contributions and other benefits that help employees get out of debt and save money are almost certain to increase in prevalence and popularity over the coming year.
Perks that focus on living
It's increasingly evident that flexibility matters a LOT to employees -- and they're not afraid to ask for it.
Many employers don't have much of a choice but to offer flexible schedules and remote work options in order to retain their top talent – especially considering how painful turnover has become for most companies in today's labor market. In fact, the Deloitte Millennial Survey found the number of younger people able to work from locations other than their employer's primary site increased more than 20% from 2016 to 2018. And the trend isn't likely to change any time soon.
In addition, employees appreciate benefits that are part of the solution, rather than an obstacle, to a healthy work-life balance. On-site childcare and fitness centers save employees significant travel time and allow them to spend more of their after-work hours at home or out with family and friends.
Perks that celebrate diversity
When we talk about diversity, we typically think of race, gender, age and other protected classes. Yet there are other variables that draw separations in the workforce as well. Income, experience level, family situation and general health all play a role in the benefits that matter most to any given employee. While paid paternity leave may be invaluable to workers hoping to expand their family, it adds virtually no support to those who aren't. And that's okay – as long as there are other perks that match their lifestyle.
For example, provide a national park pass for those who like to travel. Offer floating holidays so employees have more control over how they celebrate the holidays that are most important to them. Perks don't need to be one-size-fits-all in order to be right for your organization. Rather, employees love perks that apply to the pieces of their lives that make them… well, THEM.
Perks that encourage usage
Here's the thing with benefits.
Most of them cost money each time your employees use them. Health insurance is the most obvious offender. Most organizations have to fight tooth and nail to keep annual rate hikes minimal without depleting coverage because every time an employee actually uses it, it's grounds for a premium increase. For that matter, snacks around the office can be fun but even keeping those stocked can get pricey the more employees take advantage.
As a result, many companies favor perks that don't come with an invoice each time an employee cashes in. For example, employee discount programs earn high marks not just because they save employees money on real-life expenses, but employees can use them to their heart's content without costing the company an extra dime.
Perks that are unique
It's as tough of a time as any to attract good employees, so it becomes vital to stand out. Yes, providing the core benefits workers have come to expect is a necessity. Yet it's arguably just as important to offer the extras that set your organization apart from the pack. After all, without exclusive perks, what's to keep employees from running into the arms of another, more generous suitor? In the coming year, we expect the hunt for unique employee perks to increase.
It may not make sense for you to loan every employee a fancy bassinet when they become a new parent like Activision does. But that works for them. Some offices provide standing desks because employees tire of sitting all day. Others offer music rooms, sports in the warehouse or video games in the break rooms. Identify what matters to YOUR people and provide perks that meet those needs.
Out with the Old Benefits, In with the New
When it comes to benefits, the goal shouldn't be to have the MOST benefits. Rather, companies should aim to have the BEST ones. The RIGHT ones. For some organizations, this may mean cutting some perks to make room for better ones.
Because in this market, every perk counts to stay competitive. And companies that take care of their workers have proven that one of the best ways to earn customers' loyalty is through happy, engaged employees.
And isn't that the ultimate goal? Happy customers. Loyal customers who shop regularly and promote the brand to family, friends and colleagues.
So, be picky, but dare to be different and make 2020 the year your benefits go bold.